WHAT IS CINE LIVE AND EVA-LIVE?
CINE LIVE and EVA-LIVE solutions refer to the use of cinema cameras for multi-camera live or near-live productions.
A cinema camera is defined by its large sensor, usually 35 mm, which captures high-quality images and enables excellent recording characteristics.
Multi-camera live production consists of shooting with several cameras at once with applications including TV programs, concerts, theater performances, sporting events, stand-up comedy, fashion shows, and other events that take place in front of an audience. It involves the use of a control area (OB vehicle or control room) where captured images can be controlled and dispatched to projectors, displays, recorders, or transmitters.
Near-live refers to productions where there is no direct live broadcast. Images are recorded live, corrected, and edited in post-production before they are aired.
Live production is usually achieved with studio cameras. These camera systems are specifically designed for multi-camera live shooting: they include optical-fiber output, large viewfinders, remote control, CCU, and special functions such as tally and video-return management, call function, and more. These cameras have been improved over many years, but due to their small sensor (⅔˝) and the use of broadcast lenses, they produce a "video look" with limited dynamic range and poor flexibility when post-production is required.
For this reason, and because digital cinema cameras are becoming so popular, demand for the "cinema look" on multi-camera shoots continues to grow.
WHY PANASONIC?
VariCam CINE LIVE
- S35 mm sensor Cinematic VariCam Look in a live system
- ISO5000 allows shooting in a limited amount of light
- 4K operation with DTS system supporting 4K live and optical transmission

SHOT on VariCam LT / EVA1 with Live Solution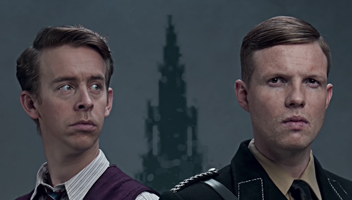 Filming live the "40-45" Musical with the Varicam LT (Musical)

VARICAM LT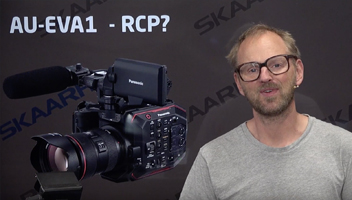 RCP for AU-EVA1 from Panasonic - now with broadcast lens!

EVA1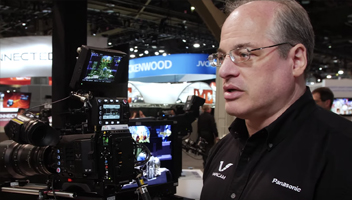 CineLive upgrade | Panasonic

VARICAM LT