4K Uncompressed RAW up to 120 fps
with Codex V-RAW 2.0 Recorder
V-RAW for the best image quality and superior flexibility.
V-RAW supports 14+ stops wide-dynamic-range images out of a Super 35 mm native 4K sensor as RAW data.
Uncompressed 4K RAW signal up to 120 fps.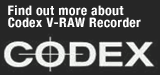 Sensor Raster
4K: 4096 x 2160 active pixels
UHD: 3840 x 2160 active pixels
Recording Format
12-bit/10-bit V-Log uncompressed V-RAW
System Frequency
59.94p, 50p, 29.97p, 25p, 24p, 23.98p
Frame Rates
12-bit: System Frequency only
10-bit: 1-120p at 59.94p, 29.97p, 24p, 23.98p
10bit: 1-100p at 50p, 25p
V-RAW WORKFLOW: V-RAW
Codex V-RAW 2.0 Recorder handles uncompressed 4K resolution images at up to 120 fps. Recorded images can be de-bayered in VariCam and previewed. Offloading, previewing, and creating dailies are possible using Codex Vault, Capture Drive 2.0, and Codex Production Suite.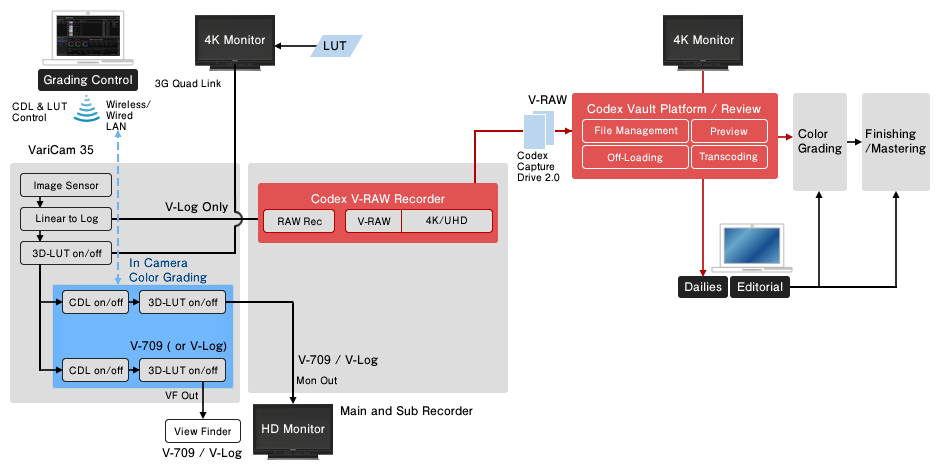 4K V-RAW for Your Best Image Quality and Creativity
V-RAW can be recorded onto Codex V-RAW 2.0 Recorder, which is dockable on the VariCam 35 (AU-V35C1) camera module.
PRODUCTS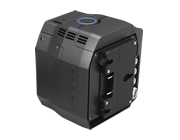 RECORDING
Directly attach the Codex V-RAW 2.0 Recorder to the Panasonic VariCam 35 Camera module (AU-V35C1) for uncompressed RAW capture of full-frame 4K material at up to 120 fps. Fully compatible with industry-standard Codex workflow products.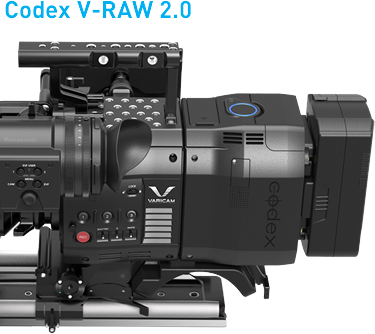 KEY FEATURES
Direct attachment to Panasonic VariCam 35 Camera module (AU-V35C1)
Uncompressed 4K at up to 120 fps
Codex Capture Drive® 2.0
Industry Standard workflow and support via Codex Production Suite
Record times to Capture Drive 2.0
The table below details the record time available to Capture Drive 2.0 for the available formats:
Resolution
Bit-Depth
Frame Rate
Record Time (Minutes)
3840 x 2160
10-bit
23.98/24
119
25
114
29.97/30
95
48
59
50
57
59.94/60
47
96
29
120
23
12-bit
23.98/24
106
25
101
29.97/30
84
4096 x 2160
10-bit
23.98/24
112
25
107
29.97/30
89
48
56
50
53
59.94/60
44
96
28
120
22
12-bit
23.98/24
100
25
96
29.97/30
80
VIEWING & OFFLOADING
Viewing or offloading V-RAW data is handled by the Codex solution. Since data recorded on V-RAW 2.0 Recorder is uncompressed data out of a 4K sensor, V-RAW data can be captured as a clip file using Codex Capture Drive® 2.0 and needs to be de-bayered to preview. Third-party software supporting Codex or V-RAW de-bayering, previewing, or transcoding to intermediate files for dailies or offline editing is also available.
Products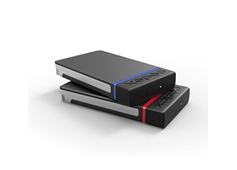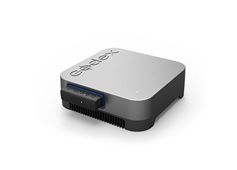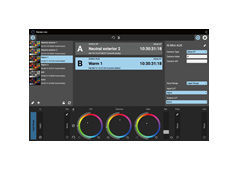 DETAILS OF V-RAW RECORDING & WORKFLOW
GRADING & MASTERING TOOL
V-RAW files (.vrw) created in the off-loading process can be directly loaded and used for grading/mastering in a V-RAW-compatible environment. V-RAW files (.vrw) can be handled even a post environment not compatible with V-RAW by transcoding files to DPX. V-RAW recording is a solution for creators who are eager to maximize flexibility in creation and make the most of the expressiveness of the VariCam 35's sensor.
Partner
Product Name
V-RAW Support Version
Adobe
Premiere Pro CC
v2015 + Plugin*1
Avid
Media Composer
v8.4 + Plugin*1
Assimilate
Scratch / Play
v8.3
Autodesk
Flame family, Smoke
v2016 ext1 + Plugin*1
BlackMagic
DaVinci Resolve Studio
v12.0.1
Codex
Production Suite
v4.0
Colorfront
On-Set Dailies, Transkoder
Express Dailies
v2015 update2
v2015 update1
Digital Vision
NuCoda
v2015.2
Filmlight
Baselight
v4.4m1.7567
Pomfort
Silverstack
v5.1
*1 Drastic Media Reactor Plugin v5.04.
Products and versions are confirmed with Partners as of February, 2018.