Compact operation panels that support IP control and PoE*1 power supply.
Camera serial control and IP control are possible. Panasonic 4K/HD Integrated Cameras are supported*2.
Equipped with joystick control lever. IRIS/PEDESTAL operation is possible.
Equipped with scene file function.
Equipped with SD memory card slot. Saving of user files and firmware version updates are supported.
IP connection and PoE*1 power supply are supported.
*1: Abbreviation of Power over Ethernet.
*2: For information on the AK-HRP250GJ and 4K/HD Integrated Camera support, please refer the page.
Store PTZ camera data and SCENE data onto an SD card
With the AK-HRP1010, various setting information*1 of the Panasonic PTZ camera and SCENE FILE data*2 that records parameter information related to video, DTL, color, and other images can be stored onto an SD card.
ROPs can be used to save PTZ camera setting information, reducing the time and effort required to reproduce setting information, and allowing PTZ cameras to achieve the same workflow as system cameras.
*1: PTZ cameras AW-UE150, AW-UE100, AW-UE80, AW-UE70, AW-UN70, AW-UE50, AW-UE40, AW-HN70, AW-HE75, AW-HE70 and AW-HR140 are supported.
*2: PTZ cameras AW-UE160, AW-UE150, AW-UE100, AW-UE80, AW-UE50 and AW-UE40 are supported.
[AK-HRP1015]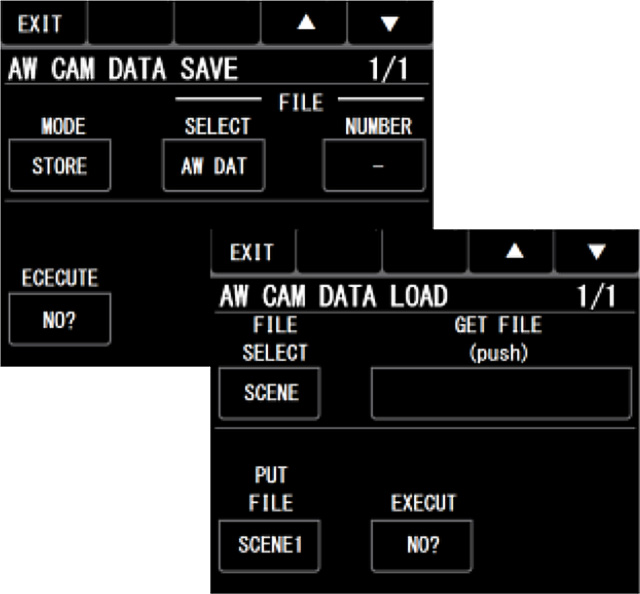 Rear View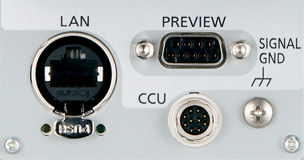 Specifications
Power Supply
12 V DC (Power supply from camera: 10 V - 16 V DC)
42 V - 57 V DC (PoE power supply)
Power Consumption
0.44 A (Power supply from camera: 10 V - 16 V DC)
0.11 A (PoE power supply)
Operating Temperature
0 °C to 40 °C (32 °F to 104 °F)
Humidity
90% or less
Storage Temperature
−20 °C to 60 °C (−4 °F to 140 °F)
Weight
Approx. 1.5 kg (3.3 lb)
Dimensions (W x H x D)
82 mm x 355 mm x 124.4 mm (3-1/4 inches x 14 inches x 4-7/8 inches)
Camera/CCU Control
Control signals (camera, CCU control)
Power supply 16 V DC (when CCU connected)*,
12 V DC (when camera connected)*
Maximum Cable Length
When camera connected: 20 m (65.7 ft)
When CCU connected: 50 m (164 ft)
* Can be provided from CCU.