Live video direction in environments where time is of the essence.
4K compatible Live Switcher
The control and menu panels support accurate switching and intuitive operation and boast a multitude of functional inputs and outputs as well as keyers and DVEs that support a variety of performances. Additionally, 4K video production is supported through 4K format* compatibility.
Furthermore, redundant power for the mainframe and control panel heighten stability during live operation. The AV-HS7300 Live Switcher harnesses Panasonic's extensive broadcasting experience and achievements for unparalleled on-site live video production.
* ME extension video processing board required (AV-HS70M4, sold separately). For the 4K system, see "4K format compatibility".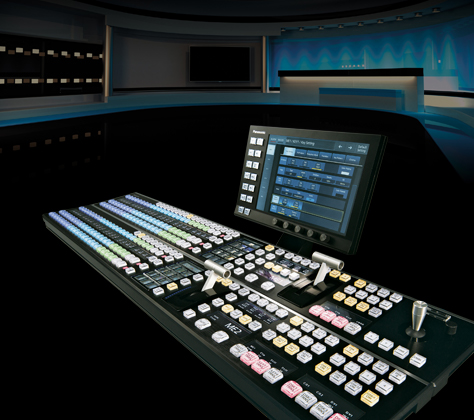 BLOCK DIAGRAM
AV-HS7300 Block Diagram (Standard mode)

AV-HS7300 Block Diagram (4K mode)

RESOURCES