1. High-quality Video for Web Conferencing and Lectures
Using LAN-based PTZ Cameras as virtual USB cameras
Panasonic PTZ Cameras and Professional Camera Recorders lacking a USB port can be recognized as virtual USB cameras via LAN connection, enabling Web-conferencing applications or lecture-capture software to be used for high-quality video.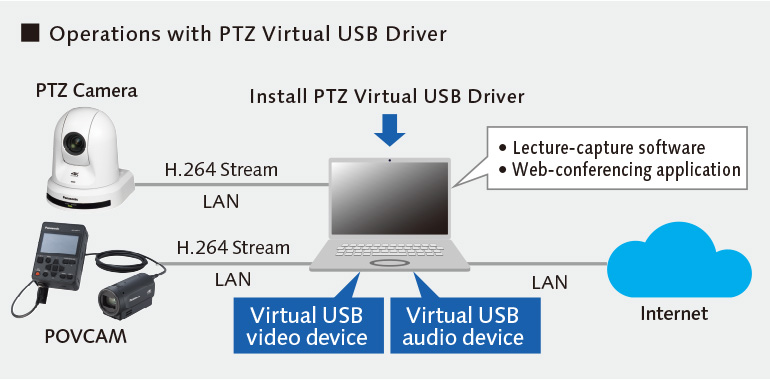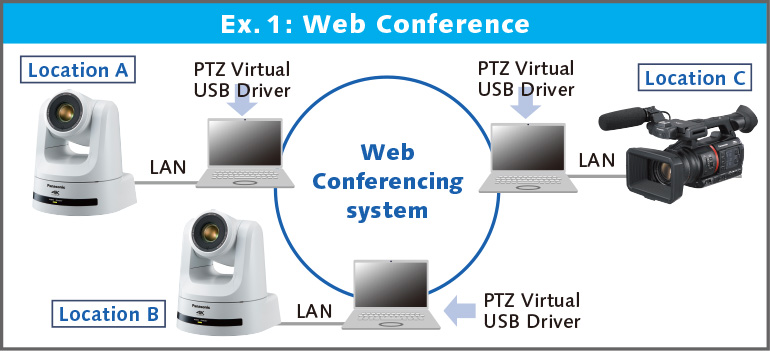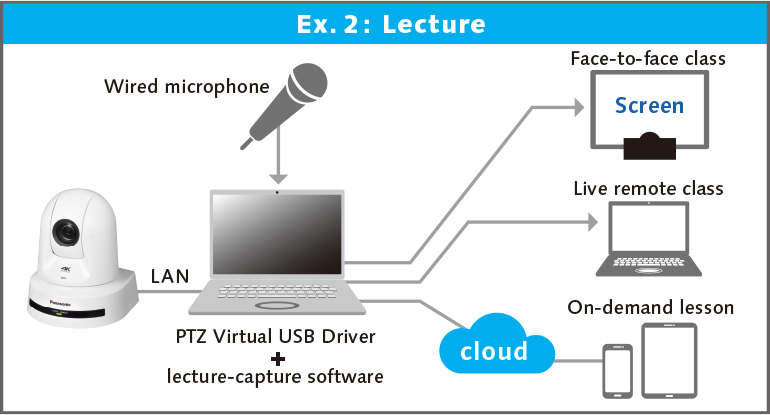 2. Remote PTZ Cameras Used as Webcams
Achieving remote operation when USB cable connection not possible
PTZ cameras installed in ceilings or other places not accessible via USB cable can be used as virtual USB cameras. Also, multiple PTZ Cameras can be connected to a PC via a single LAN cable for a simple system design.

3. PTZ Camera Operation via Panopto GUI
Efficient remote lectures
PTZ Cameras can be controlled with the Panopto Lecture Capture Software GUI.
Note: Functions may vary depending on app being used.
Lecture Capture Software Screen (when using Panopto™ software)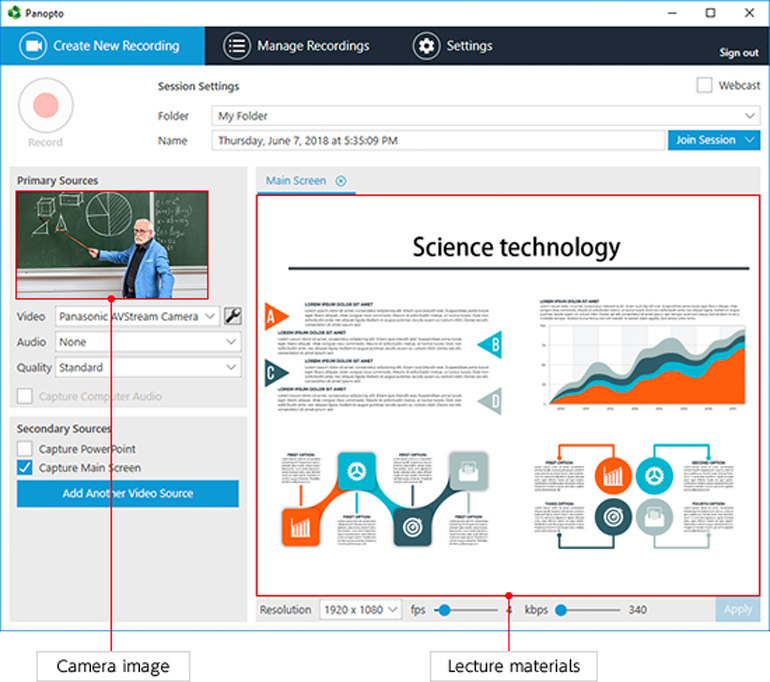 Connecting to Panopto™ Lecture Capture Software enables PTZ Control from GUI Screens*

PTZ Tab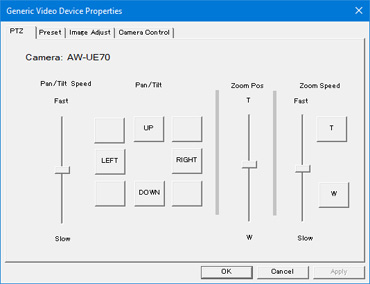 Camera pan, tilt and zoom control
Preset Tab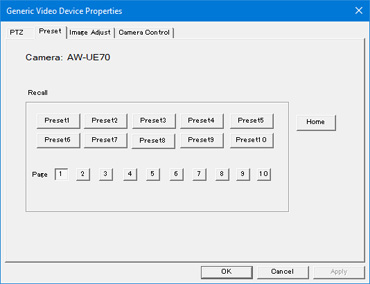 Camera position preset operations
Image Adjust Tab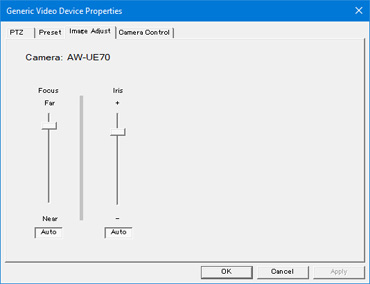 Focus and iris control
Camera Control Tab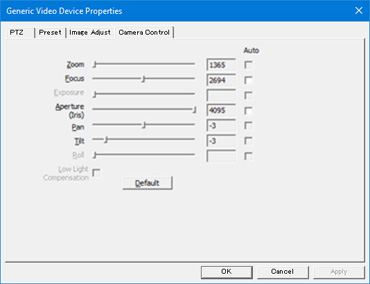 Other camera settings
* The above screens are examples when using Panopto™. Available functions may vary depending on the app being used.
PTZ Tab is not displayed when using CX series and POVCAM. You can not control Pan tilt and zoom with CX camera series and POVCAM.
For more information, please visit Panopto Website(https://www.panopto.com)