Panasonic Broadcast and Professional AV's Solutions
Education
Lectures and Presentations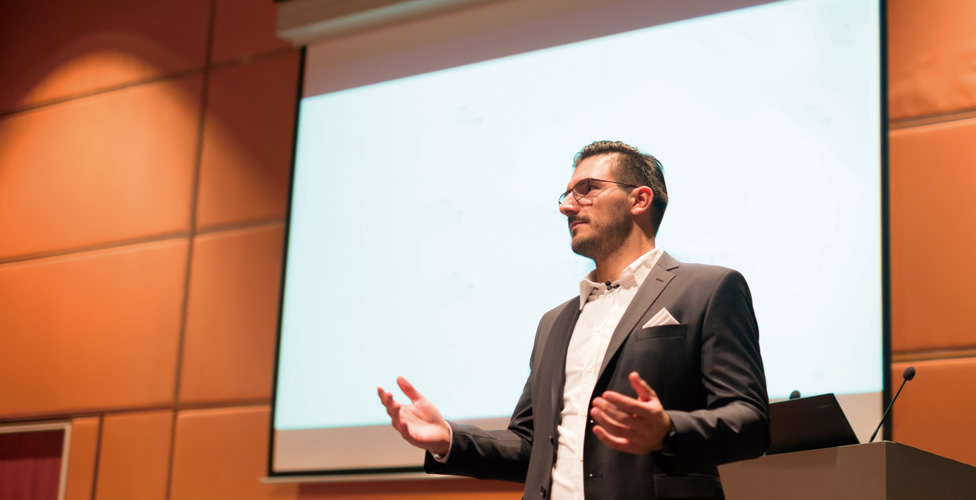 Camera control and document sharing for easy-to-understand lectures and presentations
Connect the AV-HLC100 to our PTZ Cameras*1 to switch between footage from up to eight cameras and control each camera easily through a single LAN cable. Lecture document can be input from a computer or captured in advance, then displayed on sub-screens during live streaming.
Recording and Streaming Simultaneously for lectures and presentations
Shooting footage can be output directly to video streaming services without external converter, and can even be recorded simultaneously. The content is recorded in formats*2 that can be played on ordinary computers, enabling restreaming to users who were unable to view the live broadcast. Streaming and recording can all be done on one AV-HLC100 unit, enabling easy operations with a limited number of operators.

*1: NDI®|HX compatible models. See the webpage for the models compatible with our remote camera system
*2: See "Supported Formats" for details.
*3: Abbreviation of Power over Ethernet Plus.
* NDI® is a new protocol developed by NewTek, Inc. that supports IP video production workflow.
* NDI® is a registered trademark of NewTek, Inc. in the United States and other countries.
Lecture Capture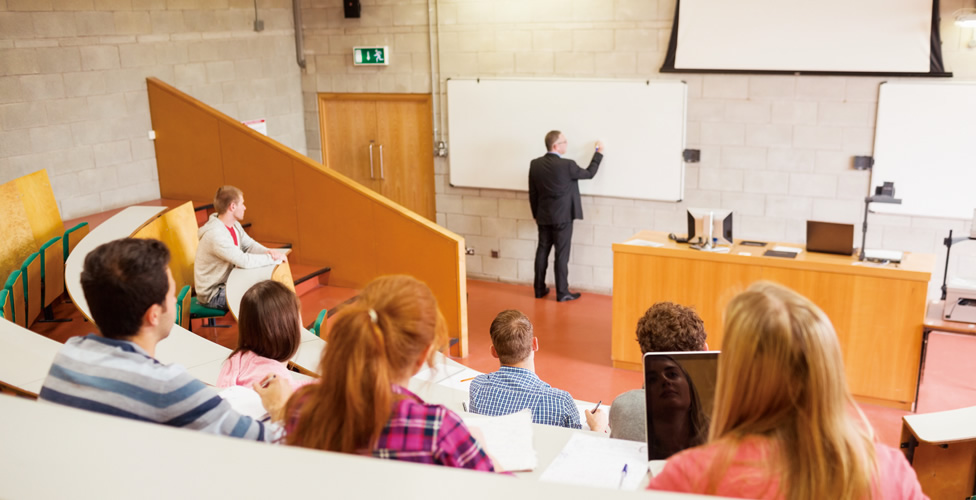 Flexible lecture recording and streaming with a Lecture Capturing System
Install a high-image-quality 4K/HD Integrated Camera such as the AW-UE150 to capture the delicate nuances of the instructor as well as the overall atmosphere of the lecture room. With a flexible link to an IP-based lecture capturing system, it is possible to perform everything from recording to distribution.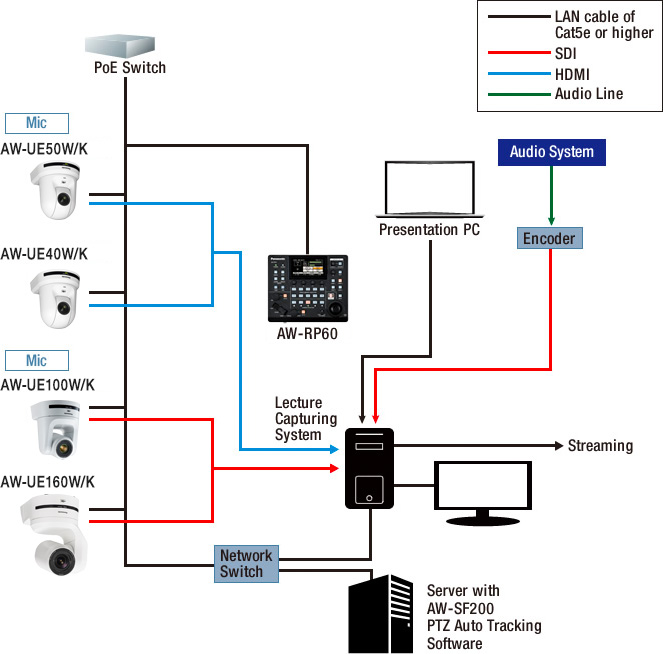 Telepresence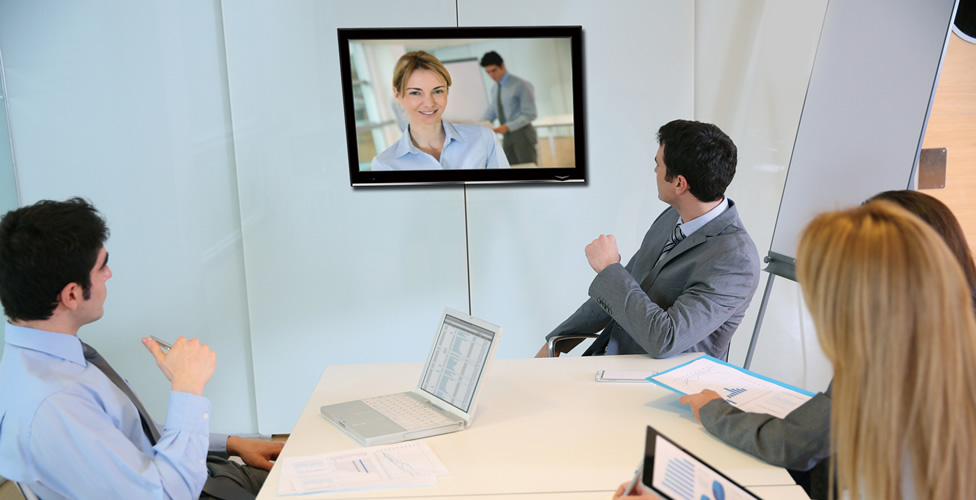 An extensive lineup of units that can be used as TV conferencing cameras
For TV conferencing cameras, customers can select from an extensive lineup that includes the compact and high-image-quality HD Integrated Camera such as the AW-HE38 which can capture all participants in the frame. Shoot video optimized for conference room size and meeting purpose.