Panasonic Broadcast and Professional AV's Solutions
Government & Corporate
Conference Room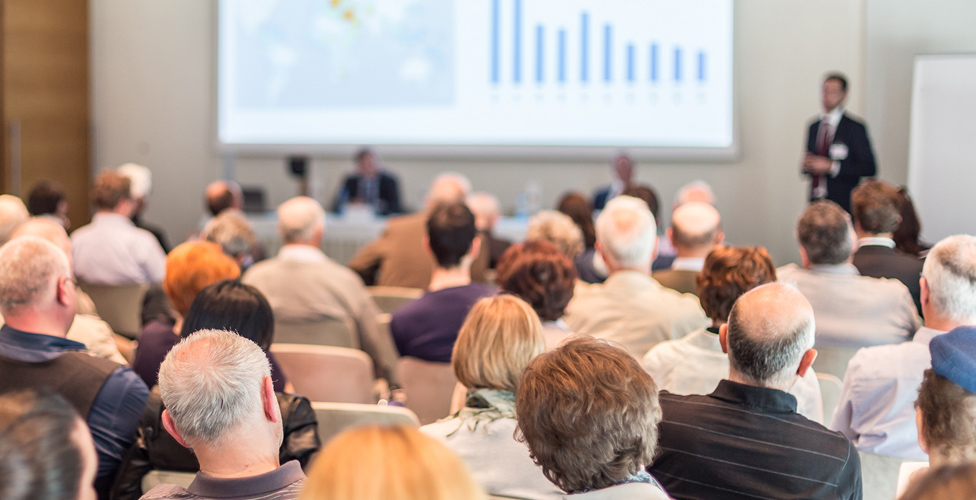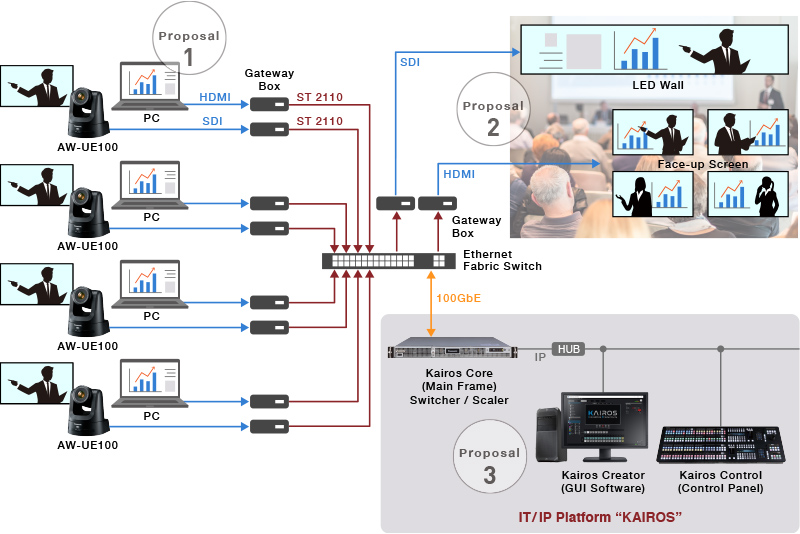 Conference video production system that can respond flexibly to various room layouts for lectures and seminars
Challenge
We want to change the operation system flexibly according to the scale of the event on each day, such as lectures in a large hall or seminars divided into small groups.
We want even in-house employees to be able to achieve a system setup in a limited time and reliable operation.
We want to reduce image delays of LED video walls and face-up IMAG screens and eliminate delay differences between each screen.
Solutions
Proposal 1: Flexibly optimize the system with IP connection
If you want to freely switch between many inputs and outputs, a large router that could connect all video signals was required with a conventional video system. With KAIROS, due to IP connection, there is no limit to the number of inputs and outputs that can be connected to the system and resource sharing can also be achieved. Flexibly optimize the system according to the scale and purpose of the event of each day.

Proposal 2: Intuitive GUI and control panel that can be operated by in-house employees
The setting software KAIROS Creator can be easily operated by in-house employees with intuitive GUI similar to a typical graphic app. It is also possible to create a scene file that allows you to set a series of effects according to the scenario, and by loading a scene file onto the layout-free control panel KAIROS Control and assigning it to any key, reliable operation is possible without missing the timing.
Proposal 3: Minimize image delays of LED walls and face-up IMAG screens
The IT/IP platform KAIROS directly captures various images such as SDI, ST 2110 and NDI®, and complex compositions do not increase image delays by performing video composition processing on the GPU. It also incorporates the multi-canvas function for LED video wall productions that usually required separate equipment, achieving low delays as the total system by eliminating the delay caused by other equipment. There is also no difference in image delay between the LED wall and face-up IMAG screens.
*NDI® is registered trademarks of NewTek in the United States.
Parliament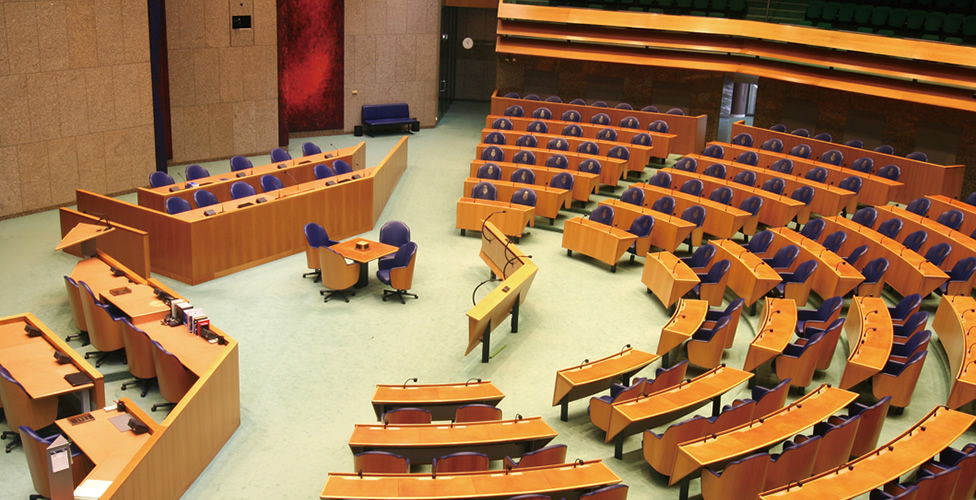 Quick capture of speakers using extensive preset camera positions
Efficient camera control is pos sible by defining 4K/HD Integrated Camera positions in advance. Combining this with PTZ Control Center enables quick camera work with only few shooting staff.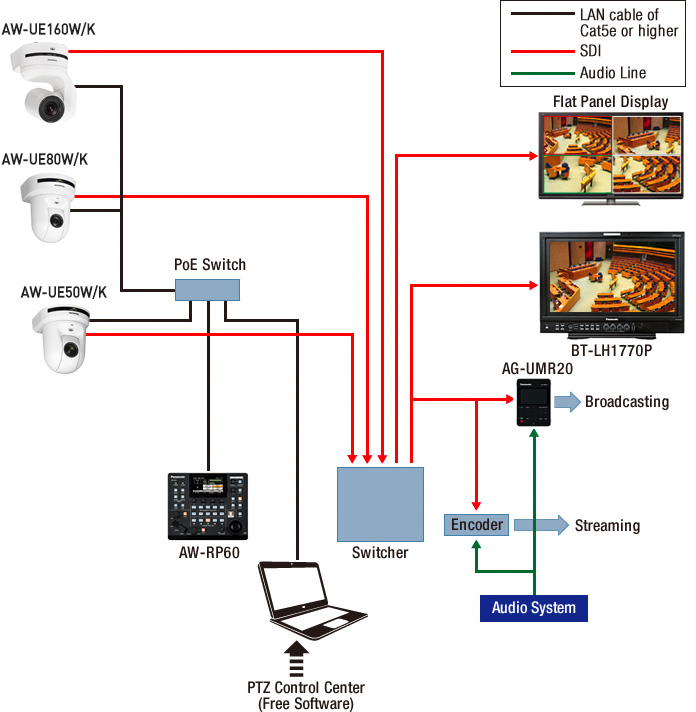 Web Conferencing & Webinars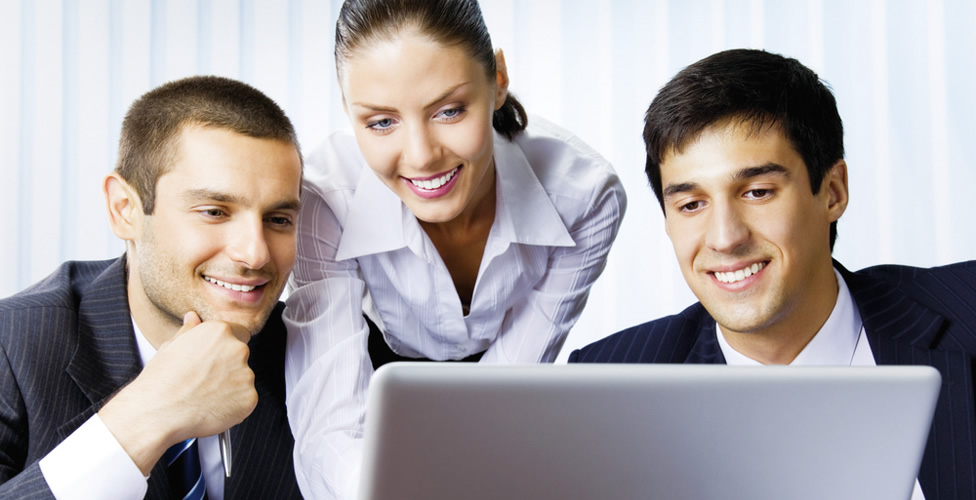 USB functionality for web conferencing and web seminar with high quality video
The AW-UE70, AW-HE42, AW-HE40, AWHE38 and AW-UE4 offer USB functionality using a standard USB Video Class driver to inter face with most indus try web conferencing and webinar software systems.
This allows for a high quality 1080p video & audio via USB from a professional camera to interface with easy-to-use software web conferencing and webinar solutions.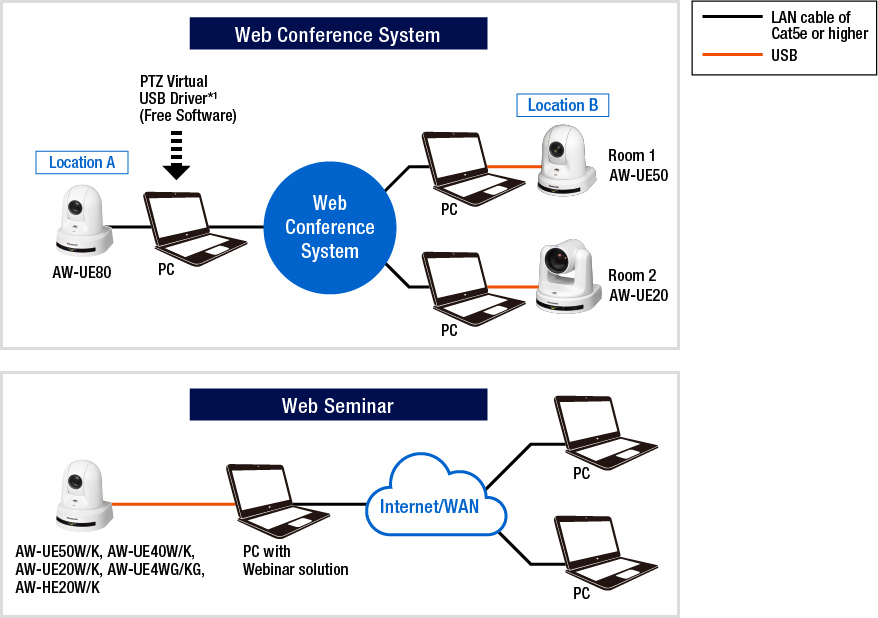 *1: AW-UE100 can be used as USB camera with PTZ Virtual USB Driver.