Case Studies:

Otemae Educational Corporation Otemae University
Highly Effective Educational Image Content
Educational Content Capture and Recording System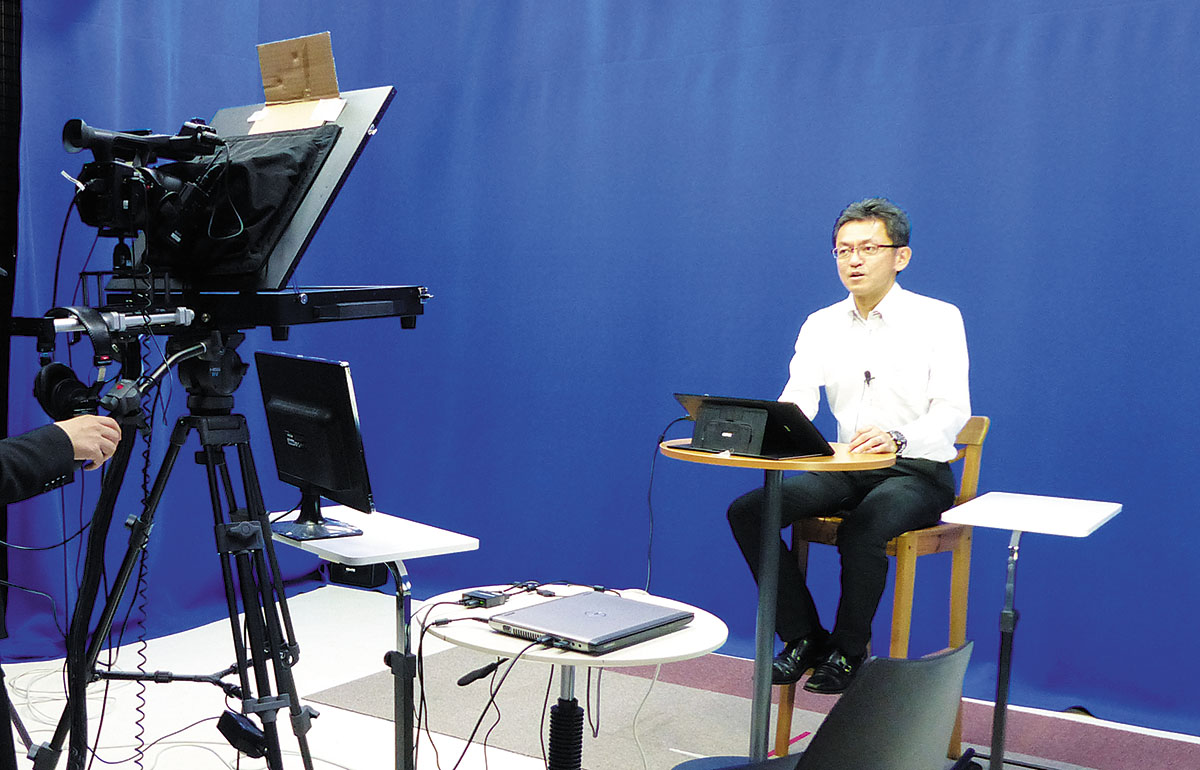 Filming at CELL Contents Center, the e-learning recording studio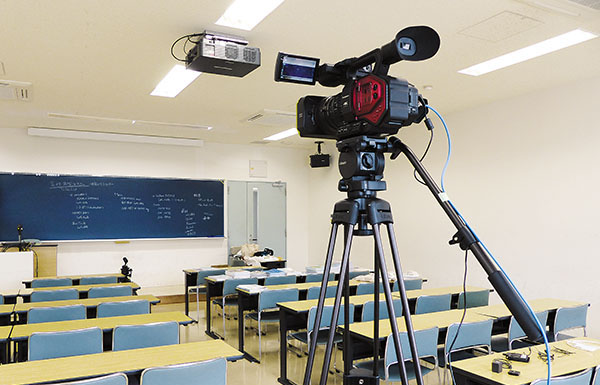 The AG-DVX200 is mounted to a tripod for a variety of applications, from lecture recording to event streaming
Profile
Improving specialization to provide one-of-a-kind Otemae University education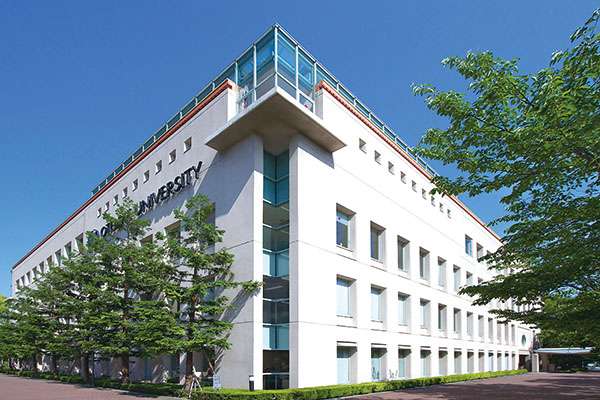 Otemae Educational Corporation, Otemae University, Sakura Shukugawa Campus
Otemae University of the Otemae Educational Corporation offers education geared toward a variety of ages and carrier paths under their motto, "STUDY FOR LIFE". From 2010, they have been offering online education using a proprietarily developed e-learning system. Utilizing their own original image content, the e-learning system has received high praises, including an Encouragement Prize at the 8th Japan e-Learning Awards.
Adoption History
High-quality e-learning content employed in multiple image systems
Otemae University began full-fledged online education efforts in 2008 with the establishment of an e-learning subsidiary. Their e-learning content is created in various-sized classrooms on the Sakura Shukugawa Campus, where they have also set up a dedicated chroma key film studio. They have been using Panasonic's camera system equipment to film since the beginning, but began systematic replacement in 2012 due to application issues related to the tape used as the recording medium. Aiming to handle new live streaming initiatives, multiple Panasonic camera systems highly evaluated for ease of use and image quality were adopted in March 2018.
A variety of cameras were adopted, such as the 4K compatible high-end AG-DVX200 well-known at broadcasting stations, the 4K/HD Integrated Camera that enables realistic image creation via remote control and Compact Memory Card Portable Recorder. "Adoption made the capture of high-quality images easier than before. Being able to get hands-on with systems used on professional sites means students majoring in film at the university's Faculty of Media and Arts can also create content, giving them production site experience", said Nobuhiro Nishio, who is in charge of equipment selection at the Information Media Center.
System Introduction
Remote camera system with preset registration for simple camera control
The 4K Integrated Camera AW-UE70W has been highly reviewed for its smooth pan, tilt and zoom operations as well as its preset function via integration with the Remote Camera Controller AW-RP50. Specialist staff work alongside film study majors to create e-learning content, but even student staff performing operations for the first time are assured quality filming by calling the preregistered pan, tilt and zoom presets. The AW-UE70W also supports the Freeze During Preset function to display still images when switching presets, so even if the user causes the camera to sway right and left, this disturbance is not displayed and a natural image is captured.
The Control Assist Camera AW-HEA10W that films with two lenses equipped to the main body of the remote camera has also been newly adopted. The AW-HEA10W captures the entire lecture hall and the main body of the remote camera can be controlled as wide shot images are monitored from an iPad. The touch panel enables simple, smartphone-like operation, such as when zooming in on the instructor or panning across a blackboard. Before they begin the hands-on stage of their hand-held camera studies, student staff can learn to film as they watch images on an iPad with their instructors and upperclassmen, selecting camera position based on where they would be looking as a viewer.
Upon speaking to Nobuhiro Nishio about the results of adoption, he said, "The subject of class is "independent creation", being able to capture a subject decided on one's own, but in the real world, so much is decided upon by client request. In this regard, the creation of e-learning materials is practical education connected to the students' futures".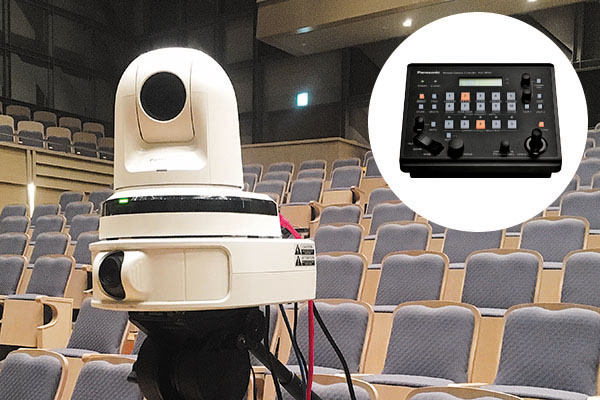 Remote camera systems AW-UE70W + AW-HEA10W (left top to bottom) and AW-RP50 (top right) used in event filming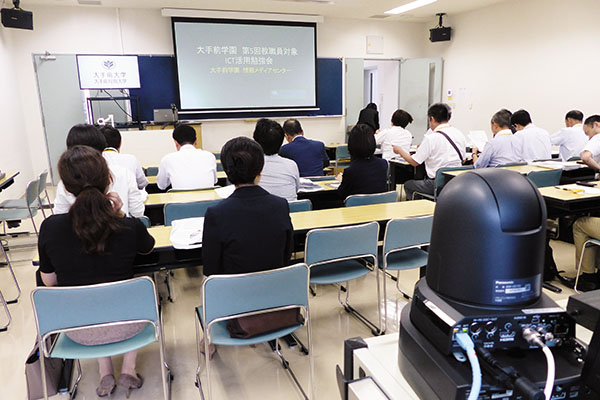 Other universities were invited for an e-learning study group, which was shot with Panasonic cameras and streamed live (limited access)
Memory Card Camera Recorder AG-DVX200 in event filming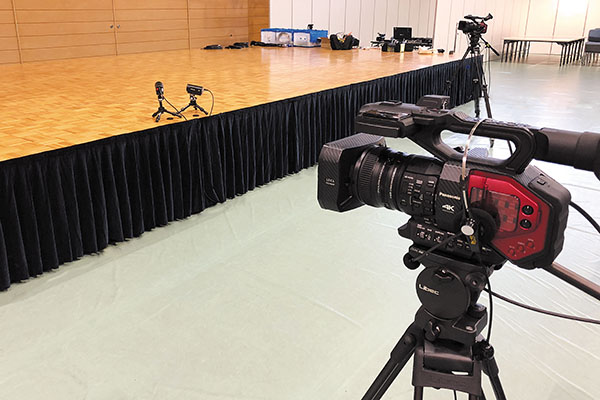 The Memory Card Camera Recorder AG-DVX200 used to film an event with the POVCAM set up on the stage
The UHD/60p high resolution and speed full-frame recording Memory Card Camera Recorder AG-DVX200 is used to film open campuses and other events. For events at large halls or gymnasiums, the AG-DVX200 is mounted on a dolly to film the stage area and these images are projected live on a screen above the stage.
Of this, Nobuhiro Nishio said, "The AG-DVX200 is a professional camera used at broadcasting stations, and is the students' favorite among the cameras we have adopted. Image capture using the ring to zoom and focus also helps when practicing manual filming".
POVCAM demonstrates outstanding application in lecture recording (Memory Card Portable Recorder + Compact Camera Head)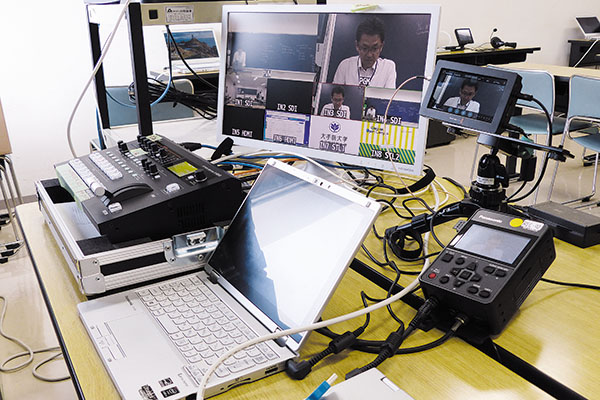 The POVCAM is used for recording in this live streaming system setup
A wide variety of content is reflected in e-learning, from instructors speaking directly to the camera in a studio, to "schooling", where correspondence education students attend class on campus. The POVCAM Compact Camera Head AG-UCK20GJ is used in schooling, where cameras are set up on the podium to capture the instructor's close-up facial expressions in addition to filming the entire lecture hall. The POVCAM's compact camera is inobtrusive and can be positioned to film in positions not possible for an operator.
The POVCAM recorder AG-UMR20, enabled for large-capacity recording on an SD memory card, is set up next to a switcher or the PC used for streaming for live streaming image recording. Its small size and light weight make it a popular choice when filming off-campus.
Auto tracking software that follows the instructor automatically to reduce labor
While staff movement tends to be rushed when filming with multiple cameras, using a remote camera with auto tracking software, the instructor is followed automatically to reduce labor.
Looking back on system selection, Nobuhiro Nishio remarked, "Before adoption, we compared a variety of tracking systems. In Panasonic's auto tracking software, there is no hesitation in movement and operation is smooth. I thought it would be difficult to emulate the movement of a professional, but I get the feeling that this function can be used instead of a camera operator. Even when it's just one of my cameras, letting the auto tracking software handle its role frees me up to concentrate on other tasks, and if you mount a camera on the ceiling, you can even film from angles a person can't, so it's very effective".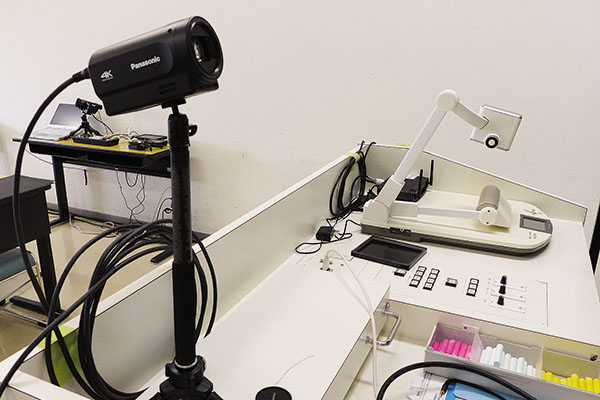 The POVCAM Compact Camera Head AG-UCK20GJ is set up on the podium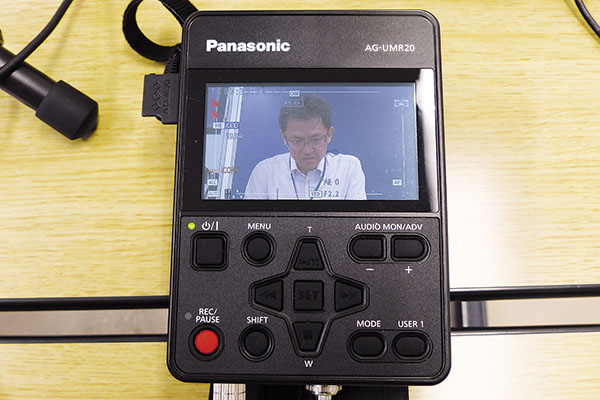 The POVCAM recorder AG-UMR20
Operations with four cameras (full HD)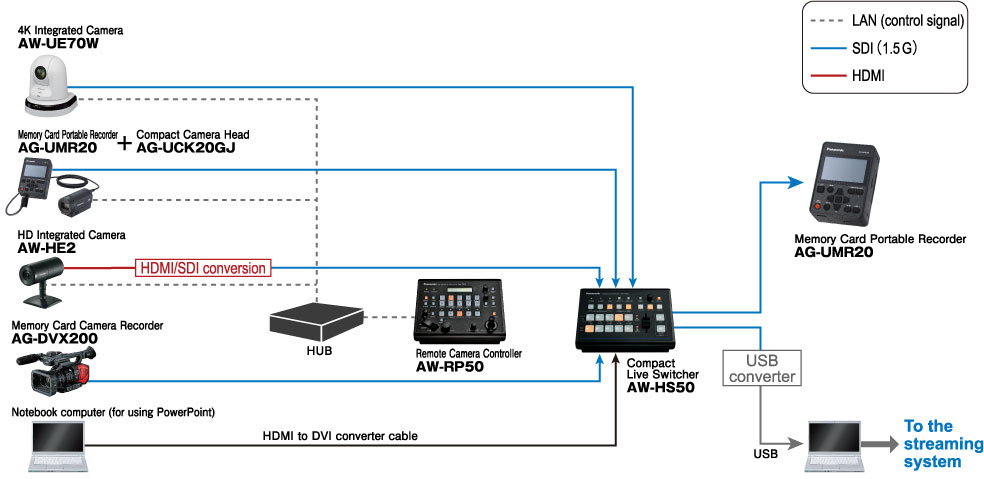 Now that Adoption is Complete…
From e-learning content creation to screen projection at events and live streaming—adopting this system expanded our possibilities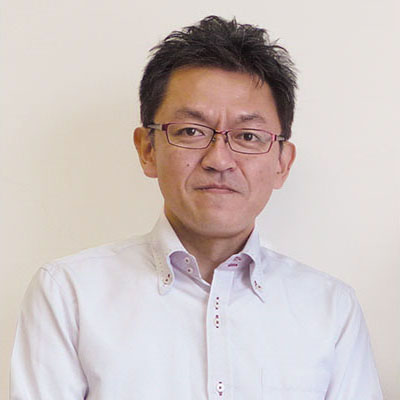 Interviewees
Nobuhiro Nishio, Manager
Otemae Educational Corporation
Otemae University
Information Media Center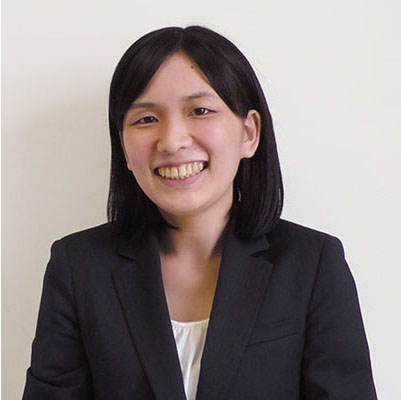 Interviewees
Mina Tsujii
Otemae Educational Corporation
Otemae University
Information Media Center

Simply filming and streaming lectures directly is not enough to finalize e-learning content. Instructional design is formulated based on plans detailed by experts and requires considerable time to complete. For example, creating content for a set of 15 lectures requires at least half a year, and can take up to two. While this traditional workflow is needed to achieve educationally effective results, we also think that depending on the content of the lecture, it is necessary to deliver education in a timely fashion so that knowledge needed right now keeps pace with societal movement. Adoption of this filming system brought about a massive change to our university by setting up an environment where classes are streamed live.
A massive achievement made possible through the use of a camera system capable of high quality easy-to-perform filming is the ease with which student staff can also participate. The ability to make a decision in the moment about the most important points on location and what must be captured cannot be taught with theory. You have to understand professional equipment, and actual use in tense, on-site situations is the way to accumulate skill and training. We now have a wealth of remote cameras, handhelds and other systems at our disposal, which we look forward to putting in the hands of many more students moving forward. I hope providing this unique experience is something Otemae University will become known for.
Pick Up !
Live streaming test of the graduation ceremony filmed with the Panasonic camera system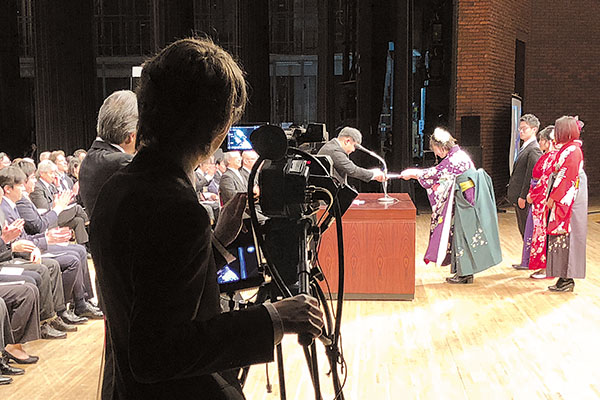 One of the student staff members operating a camera at the live streaming test of the graduation ceremony in March 2018

Many Panasonic camera systems were utilized at the March 2018 graduation ceremony. Two AG-DVX200s adopted were used as the main systems, with the POVCAM Compact Camera Head used as a stationary camera to capture the facial expressions of the MC and the wide shot of the ceremony. This was combined with the previously used Memory Card Camera Recorders for a total of six. The video captured was transferred to the live streaming server via an on-site switcher. This setup was tested via a limited access stream available only to related persons. A university official who watched the stream commented, "The expressions of the graduates and the feel of the procession were clearly displayed, so I could feel the worth of streaming the graduation ceremony. In the future, I would like to look into streaming this for the graduates and their families".
Equipment Installed

HD Integrated Camera


AW-HE2


Remote Camera Controller


AW-RP50


Compact Live Switcher


AW-HS50


Wireless Remote Control


AW-RM50G
Location