Featuring Superb Image Quality, Functionality and Operability Matching Shoulder-Type Cameras.
Backed by the image quality, functions, and operating ease of a shoulder-type camera, this handheld camera recorder brings a new level of quality to ENG.
The AJ-PX230 is a unique new model camera recorder with extremely high cost-performance. It features a powerful CAM-type 22x zoom lens with three manual rings, a 600% dynamic range with 1/3-type 3MOS (RGB) image sensors, and AVC-ULTRA* multi-codec recording, including the high-quality AVC-Intra200 codec, all in an easy-to-operate, professional camera design.
As the ultimate handheld camera recorder, the AJ-PX230 offers high-quality acquisition for a host of uses, from ENG to video production.
* The AJ-PX230 does not support all of the formats included in the AVC-ULTRA family.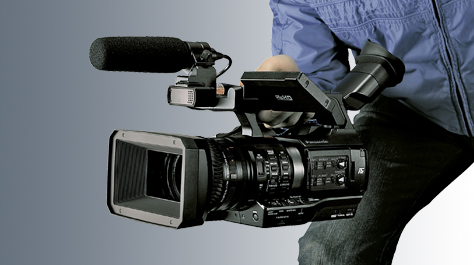 Memory Card SDXC UHS-II V90 COBALT 300R

PGSD64GBCK** (64GB)
PGSD128GBCK** (128GB)

<ProGrade Digital>
Memory Card SDXC UHS-II V90 COBALT 300R

PGSD64GBCK** (64GB)
PGSD128GBCK** (128GB)

<ProGrade Digital>
RESOURCES
SUPPORTS