Compact Size, High-Definition 4K* Recording, and IP Networking
Compact, Lightweight, Free-Style Shooting
Inheriting the features of the first-generation POVCAM plus the operating ease of a touch panel.
High Image Quality and High Resolution
Suitable for in-hospital conferences and academic presentations, Featuring an optical 20x zoom lens and surgical-light mode.
Captures 4K (UHD)*/FHD progressive, high-resolution images.
Network Operation for IP Control and IP Streaming
LAN connection enables zooming and real-time video monitoring from a PC or tablet.
Reliability for Medical Applications
Lens protector, membrane sheet control section, etc., conform to medical specifications.
* 4K acquisition is possible only when connected to the AG-MDC20GJ Compact Camera Head. 4K refers to UHD (3840 x 2160) resolution. The maximum resolution in 4K shooting mode via HDMI/SDI output is FHD (1920 x 1080) 59.94i/50i.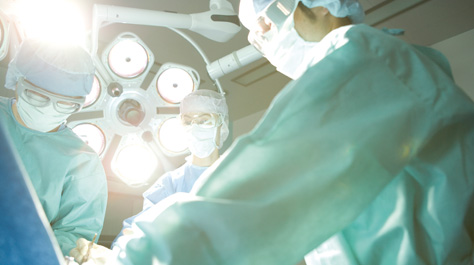 SYSTEM DIAGRAM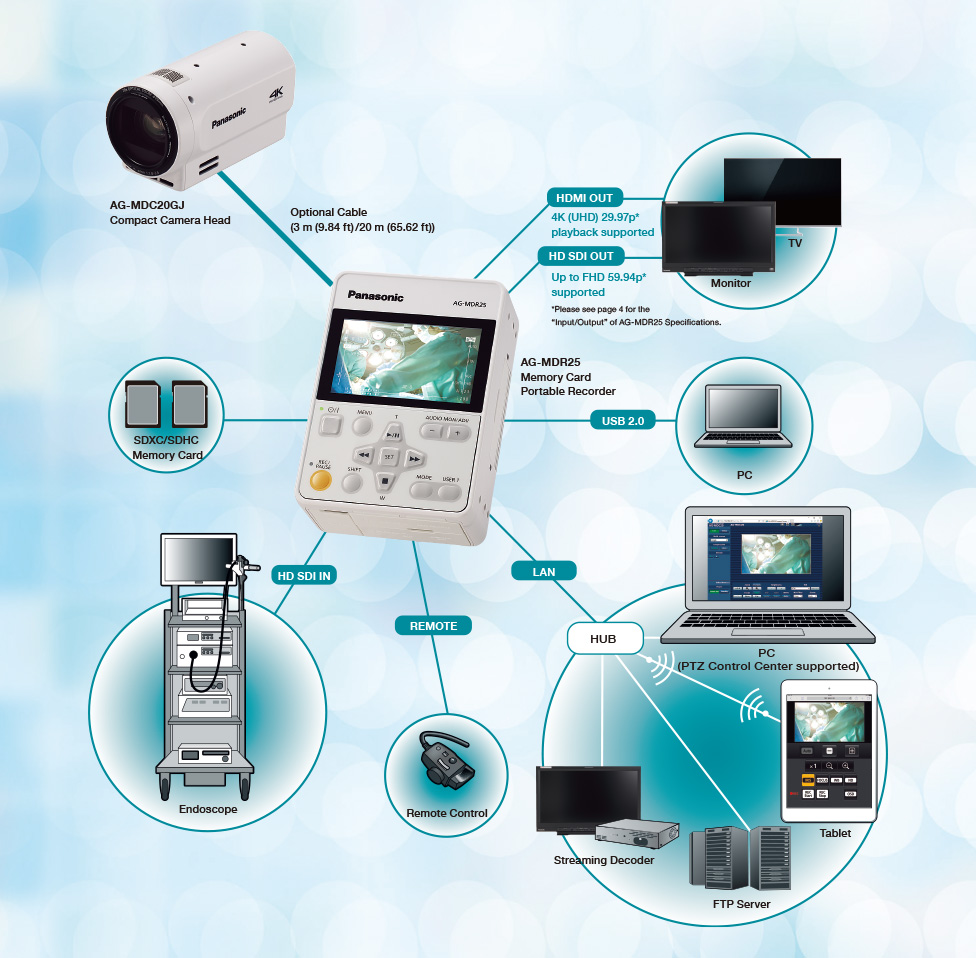 Battery Pack

AG-VBR118G (11,800 mAh)

Quick-charge with AG-BRD50

Camera Head Option Cable

AG-C20020G

20 m (65.62 ft)
SDXC Memory Card

SDHC Memory Card

Battery Pack

AG-VBR118G (11,800 mAh)

Quick-charge with AG-BRD50

Battery Pack

AG-VBR89G (8,850 mAh)

Quick-charge with AG-BRD50

Battery Pack

AG-VBR59 (5,900 mAh)

Quick-charge with AG-BRD50

Battery Charger

AG-BRD50

Camera Head Option Cable

AG-C20020G

20 m (65.62 ft)

Camera Head Option Cable

AG-C20003G

3 m (9.84 ft)
SUPPORTS