8K ROI (Region of Interest) Camera Capable of Providing Four Independent HD Videos from 8K Image
Single 8K ROI camera serves as four HD cameras to improve operational efficiency and reduce operating costs in live event and sports application. A multi-camera system can be configured by linking the cropping operations of multiple cameras. The wide-angle distortion correction function provides natural-looking crops.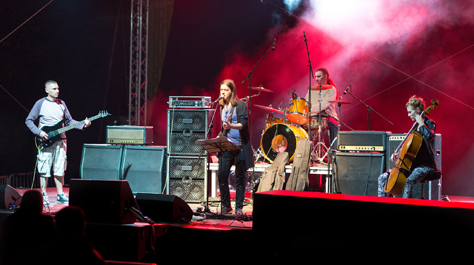 AK-SHU800 REAR PANEL

*This picture is for LC Connector Model. There is another versions for ST Connector Model.
RELATED VIDEOS
History in Samarkand Blue

8K ROI Camera System Introduction Video

Smart Studio Technology
HP, Z4 G4 Workstation

System recommended for Framing Control Software
OS: Linux (Ubuntu 18.04 LTS)
CPU: Intel Xeon W-2102 (2.9GHz, 4core, 8.25MB, 2400MHz)
Memory: DDR4 8GB (2666MHz, ECC, Registered)
Graphic board: NVIDIA, Quadro P400 2GB

BlackMagic, DeckLink Duo 2

SDI Capture Card

BlackMagic, DeckLink Quad 2

SDI Capture Card
HP, Z4 G4 Workstation

System recommended for Framing Control Software
OS: Linux (Ubuntu 18.04 LTS)
CPU: Intel Xeon W-2102 (2.9GHz, 4core, 8.25MB, 2400MHz)
Memory: DDR4 8GB (2666MHz, ECC, Registered)
Graphic board: NVIDIA, Quadro P400 2GB

BlackMagic, DeckLink Duo 2

SDI Capture Card

BlackMagic, DeckLink Quad 2

SDI Capture Card