Superior usability for HD video production with high speed shooting capability
AK-HC5000 HD Studio Camera allows for superior 1080p video & 4x high-speed shooting for vivid imaging for capturing exciting moments in sports and events.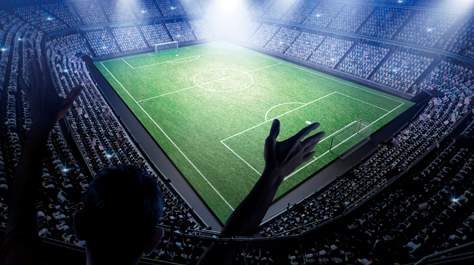 AK-HC5000 Studio Camera System


SYSTEM CONFIGURATION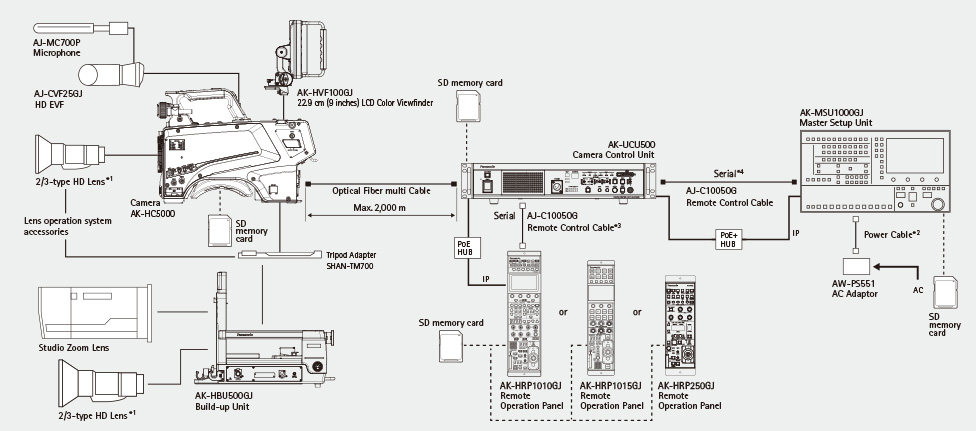 *1: For software supporting Chromatic Aberration Compensation (CAC) file, please download from "Software download".
*2: A power cable is included with the AC Adaptor.
*3: Not available in some areas.
*4: With the use of a serial remote control cable AJ-C10050G, power for ROP is supplied from a CCU.
*5: When AK-MSU1000 is connected to AK-UCU500 via serial cable, AW-PS551 or PoE+ HUB is required.
*6: It may require to replace lens mount parts at using a specific 4K lens. Please contact your dealer for more details.
SUPPORTS