Overwhelming image quality with a resolution of 2,000 TV lines.
The camera is equipped with a large 11.14-megapixel 4K image sensor and uses oversampling to achieves horizontal and vertical resolution of 2,000 TV lines. An S/N ratio of 62 dB or higher is maintained with a high sensitivity of F10/59.94 Hz, F11/50 Hz enabling shooting of expressive, high-quality video.
* This unit does not support Build-up Units. When using box lenses, a lens supporter from the lens manufacturer is required. Lens and viewfinder are optional accessories.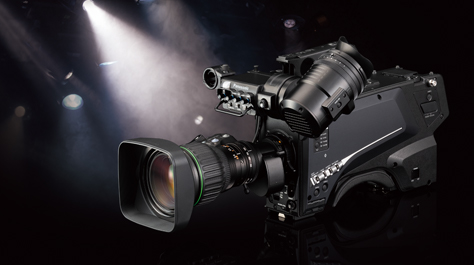 RELATED VIDEOS
Camera Systems Philosophy Video

Introduction Video
CASE STUDIES