A 4K studio camera with high video quality. Compatible with a 2/3 lens mount and contains a newly developed large 4.4K sensor.
This camera offers the high video quality that is only possible with a large sensor, along with a wide range of 4K acquisition with the latest functions such as HDR (HLG), BT.2020 and high-speed shooting*1. The camera keeps up with diversifying systems with features such as 12G-SDI, TICO*2, over SDI (4K over 3G-SDI) output and MoIP*3, making it suitable not only for studio production but for a wide range of operations such as sports and events. With high video quality and a system that can be adapted to various situations, this camera provides the level of high-end production that is needed in the 4K age.
*1: When in HD Hi-Speed mode.
*2: A codec developed by intoPIX. Stands for "Tiny Codec". 
*3: Supported via optional accessory (additional fee).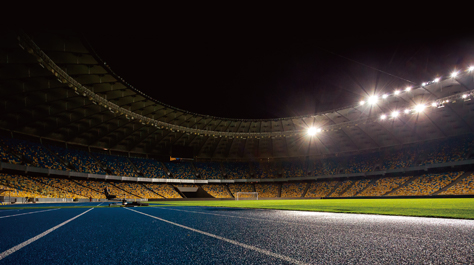 AK-UC4000 Studio Camera System


RELATED VIDEOS
Camera Systems Philosophy Video

Panasonic AK-UC4000 4K Studio Camera Product Promotion(ENG)

4K Large Single Sensor vol.1

4K Large Single Sensor vol.2
SYSTEM CONFIGURATION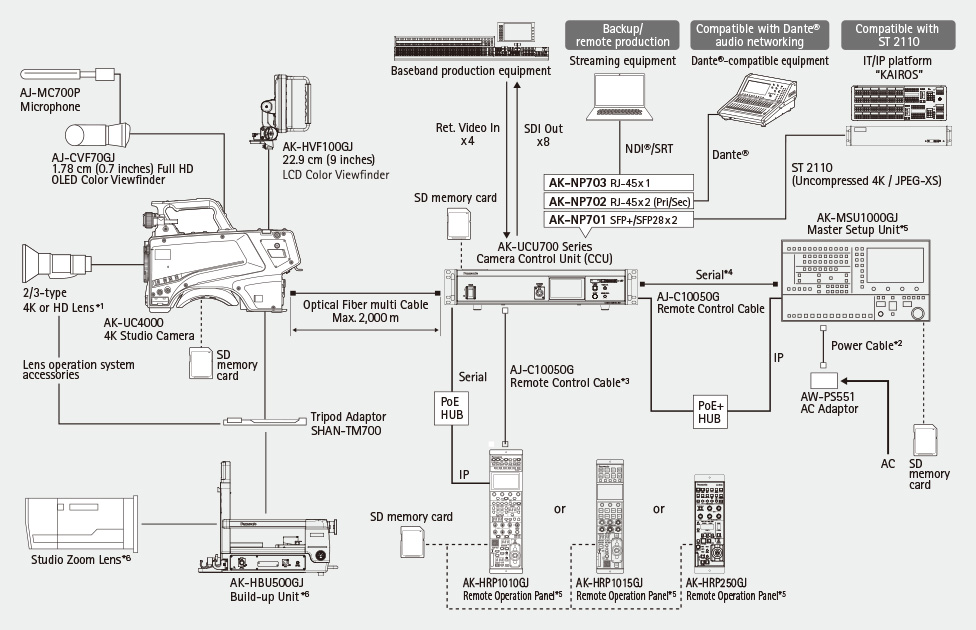 *1: For software supporting Chromatic Aberration Compensation (CAC) file, please download from "Software Download".
*2: A power cable is included with the AC Adaptor.
*3: With the use of a serial remote control cable AJ-C10050G, power for ROP is supplied from a CCU.
*4: When AK-MSU1000GJ is connected to AK-UCU600PJ/UCU600EJ/UCU600PSJ/UCU600ESJ via serial cable, AW-PS551 or PoE+ HUB is required.
*5: Use requires the latest software version update. For more details, please see "Service and Support/PASS".
*6: It may require to replace lens mount parts at using a specific 4K lens. Please contact your dealer for more details.