High Quality Video Shooting
1.0-type MOS Sensor Mounted (Sensitivity: F9/2000 lx)
The large 1.0-type MOS sensor enables high sensitivity shooting with low noise. The sensor boasts a light-capturing area that is approximately four times larger than that of the 1/2.3-type sensor to guarantee a wide dynamic range.
Optical 20x Zoom / Industry's Best 75.1°Horizontal Wide-Angle Shooting
Adding "i zoom" to our optical 20x zoom, maintains high resolution while enabling ultra-high resolution 32x zoom in HD mode. This enables distant subjects to be captured clearly. Furthermore, 75.1° horizontal wide-angle shooting enables capture of the entire area, even when installation space is limited.
[ Optical 20x Zoom Image Quality ]

[ Horizontal 75.1° Shooting Range ]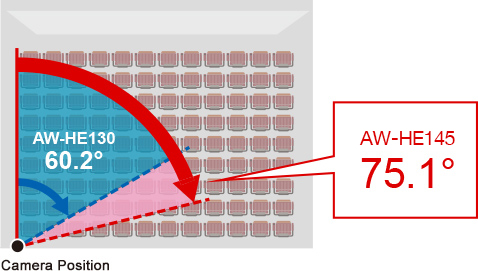 Incredible Pan and Tilt Performance
Pan and tilt operate from a minimum speed of 0.08°/s to a maximum of 180°/s in high-speed mode. This is approximately 3 times the speed of our current product*1 for rapid capture of the intended target. Furthermore, a low noise level of NC35 or less has been ensured when operating in normal mode, which is perfect for shooting in quiet environments*2.

*1: Comparison with our current product, AW-HE130W/K (Discontinued model).
*2: Quietness, stationary accuracy, etc., in high-speed mode may vary from normal mode.
High-Quality Full-HD 60p/50p Shooting
Full-HD output and 59.94p/50p shooting achieve extremely smooth video, even in live sports and other environments containing rapid movement.
Output format
1080/59.94p, 1080/50p, 1080/29.97p*1, 1080/29.97PsF, 1080/25p*1, 1080/25PsF, 1080/23.98p*2, 1080/24p*1, 1080/23.98p*1, 1080/23.98PsF, 1080/59.94i, 1080/50i
720/59.94p, 720/50p
*1: Native output.
*2: It denotes "1080/23.98p over 59.94i".
HDR (HLG) Support
The camera supports HDR (High Dynamic Range) to prevent blown-out highlights and blocked-up shadows and enable picture quality close to that of the naked eye. Conforms to BT.2020.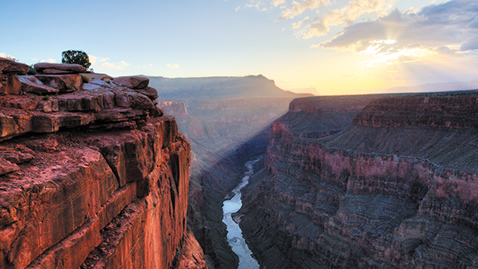 HDR Mode OFF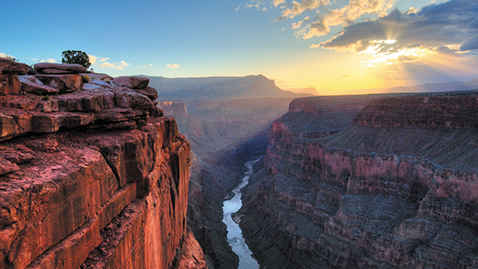 HDR Mode ON
* The display color space does not completely comply with BT.2020. The color balance is shifted to display according to the BT.2020 color gamut.
Night Mode Support
Equipped with Night Mode for infrared shooting. The use of IR rays in low-light situations enables shooting in situations that would normally be difficult, such as when capturing wildlife (image output is black and white).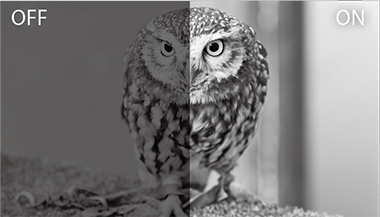 Adaptive Matrix Prevents Color Overloaded from Blue LEDs
Equipped with an Adaptive Matrix function that automatically controls matrix calculation coefficients. This enables shooting while preventing color overloaded, even during live events and on stages with strong blue LED lights.
Optical Image Stabilizer (OIS) Loaded
Vibrations of the mounted surface caused by doors opening and closing, audio systems and other installed equipment are automatically corrected to ensure stable shooting.
Equipped with a Large Tally Lamp
Easy to see from a distance.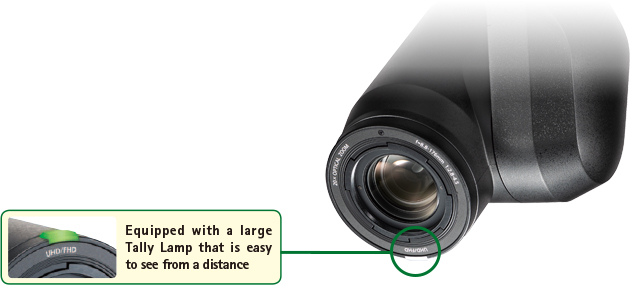 JPEG Image Saving Function Equipped
Up to 100 still images can be captured and saved as JPEG files to the built-in camera memory.
Expandability with Various Interfaces and Protocols
SRT* support for stable video transmission over public lines

SRT, a next-generation video transmission protocol with strong security suitable for unstable network environments, is supported.
Secure
Strong security is ensured by encrypting video data before transmission.
Reliable
The packet loss recovery function automatically detects and retransmits packets lost during transmission, ensuring smooth, stable video transmission.
Transport
The flexible and adaptable buffer management system enables stable video transmission even in network environments with unstable bit rates. Long-distance video transmission over public lines is supported.
* SRT: Secure Reliable Transport.
Video transmission over public lines

NDI | HX Compatibility for Excellent Video Streaming Quality
The AW-HE145W/K can be upgraded to an NDI | HX compatible model if purchasing a license. Highly efficient NDI | HX compatibility enables high-quality video to be encoded and transmitted in real-time and input signals to be directly sent to a switcher (AV-HLC100) without the need for an IP decoder.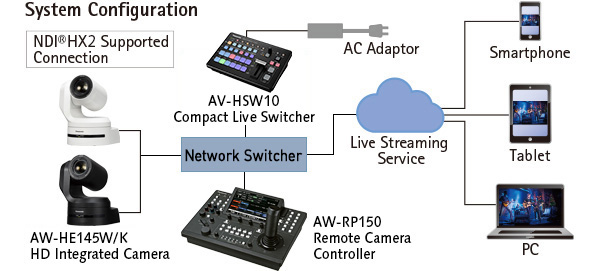 * Contact your local Panasonic reseller for further information.
• NDI|HX, a technology of NewTek, Inc.
Direct Broadcast via RTMP (Real-Time Messaging Protocol)
RTMP (Real-Time Messaging Protocol) is supported to enable direct upload of video to live-streaming services such as YouTube Live and Facebook Live. This means a live stream can be broadcast directly from the camera.

Multiple Interfaces Supported
A wide range of outputs are supported: 3G-SDI, HDMI and IP.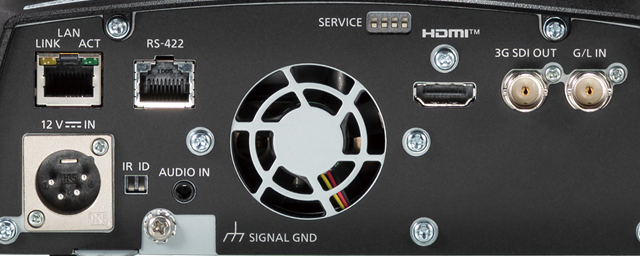 AW-RP150 Connection for Large-Scale Production Systems
IP connection from the Remote Camera Controller AW-RP150GJ through a HUB (switching hub) enables control of up to 200 AW-HE145W/K units. Furthermore, a single AW-HE145W/K unit can be controlled from up to 5 AW-RP150GJ units.

Various Workflow
Controlled by WEB UI
Camera IP image output, settings and control can be performed using a web browser on a computer connected via an IP network. In addition to PCs and Macs, iPads, iPhones*, Androids and other mobile devices can be used for operation, and this pursuit of easy-to-use interfaces has enabled smooth camera control from remote locations.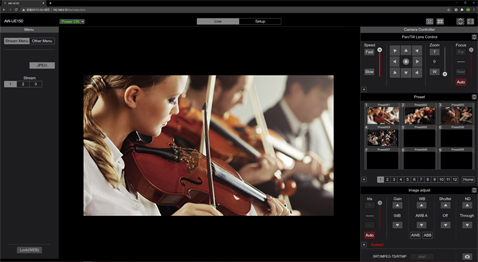 Camera control screen