High-quality Full-HD
1/2.86-type 3MOS Sensors for High-level Video Capture and Production.
Equipped with the same 1/2.86-type full HD 3MOS sensors and DSP (Digital Signal Processor) as AW-HE130W/K*, AW-HR140 realizes high sensitivity, a high S/N ratio and high resolution through the use of advanced video processing.
High Performance 20x Zoom Lens/1.4x Digital Extender Zoom
In addition to a sharp, fast F1.6, 20x optical zoom lens, the AW-HR140 is equipped with an innovative 1.4x digital extender that can increase the effective focal length of the lens by 40% while delivering smooth, high resolution video.
Haze Reduction Function
For installations in places where haze tends to occur, this function performs correction for a subject with low contrast to make the image clearer. Three settings can be selected for the compensation level.
White-tinged images are reduced and overall contrast is improved.
Intensity of haze reduction effect can be adjusted manually according to the density of haze.
Haze reduction level can be selected from three stages: low, mid, and high.

Industry's First Professional Camera*1 with Pan/tilt Mechanism Vibration Compensation Function; Dynamic Image Stabilizing System (D.I.S.S.)
In addition to stabilization by conventional optical image stabilization (OIS) technology, shaking is also corrected by D.I.S.S. to enable smooth recording outdoors. Such shaking could include that from impacts and vibration due to recording outdoors or being installed under certain conditions and that during pan/tilt rotation operations.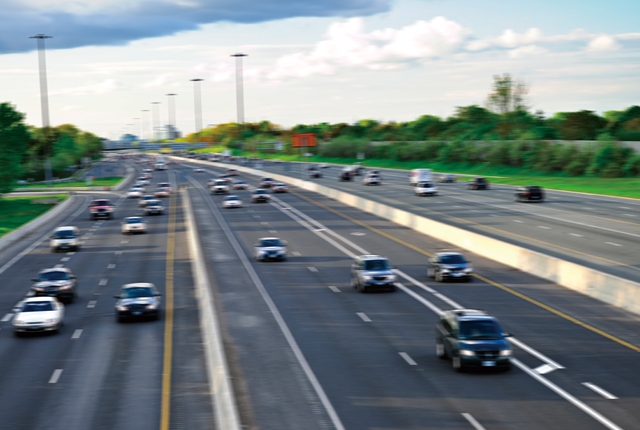 Without D.I.S.S.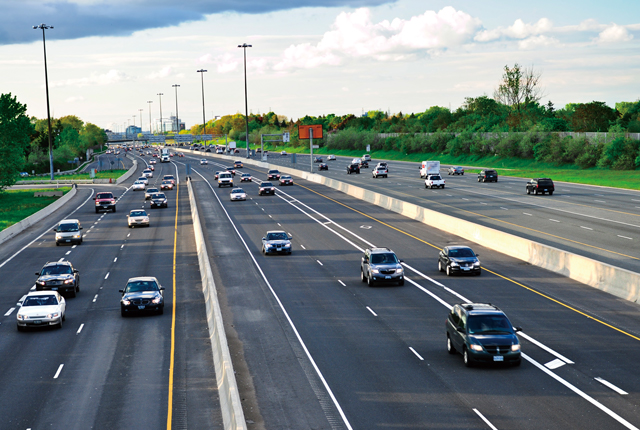 With D.I.S.S.
*1: According to our research, as of April 2017.
3 Auto Tracking White Balance (ATW) Modes (Slow/Normal/Fast)
In addition to the conventional tracking speed (normal), Slow Mode for gently tracking color temperature changes outdoors, and Fast Mode for quick tracking have been added.
Dynamic Range Stretch (DRS) / Hybrid Digital Noise Reduction (Hybrid DNR)
Black defects, halation and washed-out colors are minimized for video images with a visually broad dynamic range (DRS). In addition, with Hybrid Digital Noise Reduction (Hybrid DNR), two types of noise reduction, 2D and 3D, are used together to enable clear video capture under a wide range of lighting conditions, with minimal after-image blurring or image degradation.
Equipped with Night Mode for Infrared Shooting
The AW-HR140 can deliver high-quality monochrome video in total darkness, when the camera's Night Mode is used in conjunction with an optional IR illuminator.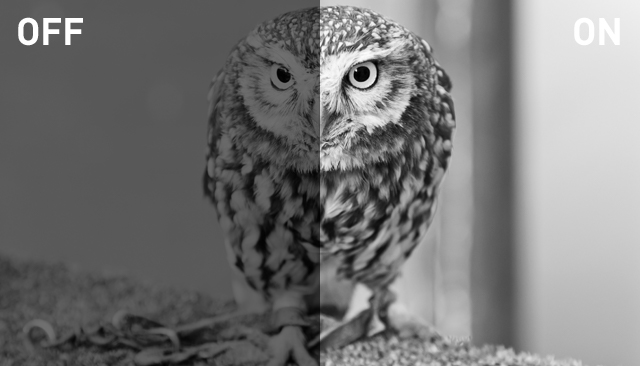 Intelligent Functions
Intelligent functions significantly reduce time and effort for adjustment during remote video acquisition.
Auto Tracking White Balance Function
This function automatically adjusts the white balance as the color temperature gradually changes during outdoor shootings.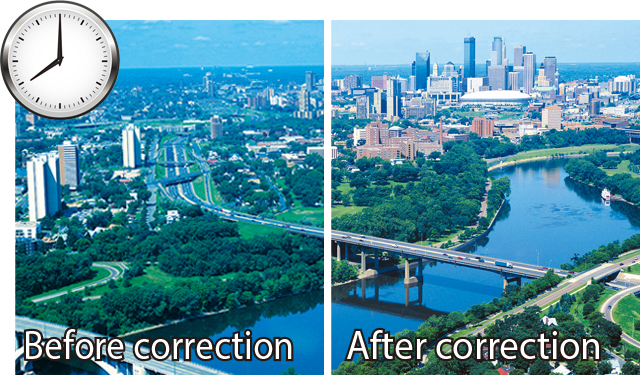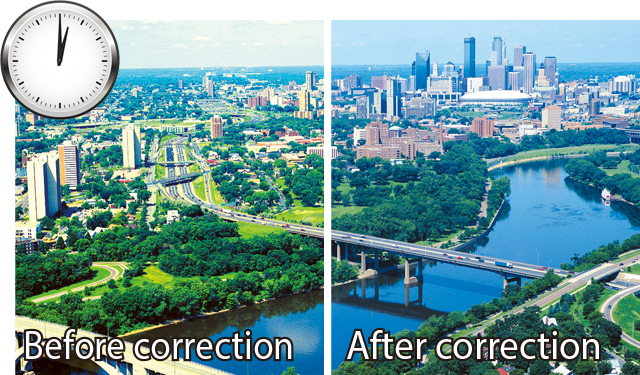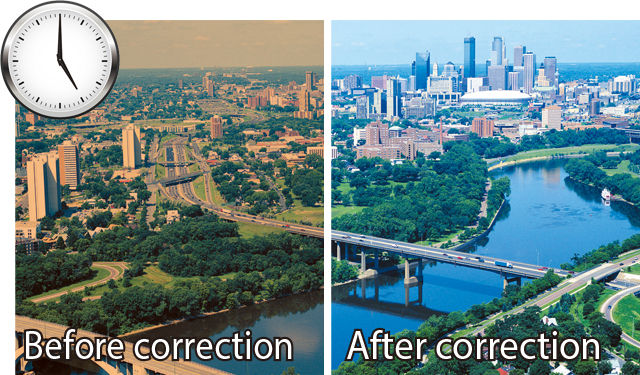 Automatic Gain Control (AGC)
Variable gain is automatically controlled in dark scenes.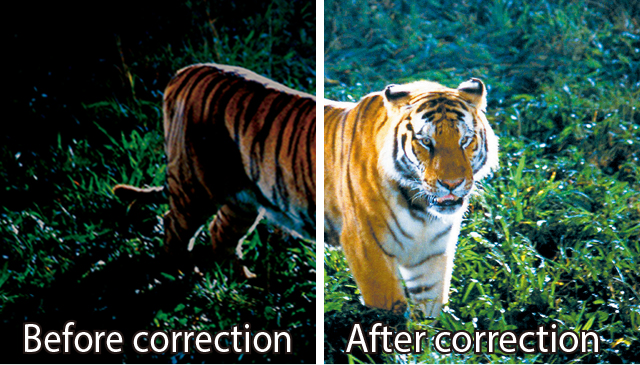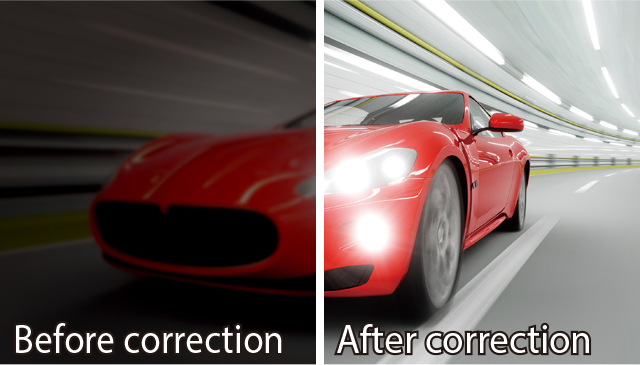 Other Intelligent Functions
Auto Iris Control
Auto Digital Shutter
Auto ND Filter
Durability for Outdoor
Resistance to Wind Pressure
All functions are guaranteed to operate in wind speeds of up to 15 m/s. Basic performance is maintained at wind speeds of up to 50 m/s without destruction of the camera.
Resistance to Severe Salt Damage and Compatibility with Hot Environments
Aluminum and other metal parts are coated to protect against severe salt damage, enabling installation in seaside areas subject to salt air. PBT*1/PPS*2 plastic is employed for the exterior, giving excellent heat resistance.

*1: PBT (Polybutylene Terephthalate): Excellent long-term thermal stability
*2: PPS (Polyphenylene Sulfide): High heat resistance and excellent abrasion resistance
Defroster for Temperatures Down to -15 ºC (5 ºF)
Frosting, icing, and condensation are prevented by heating in environments as cold as -15 ºC (5 ºF). Even in blizzards, snow that hits the glass surface melts off to maintain visibility.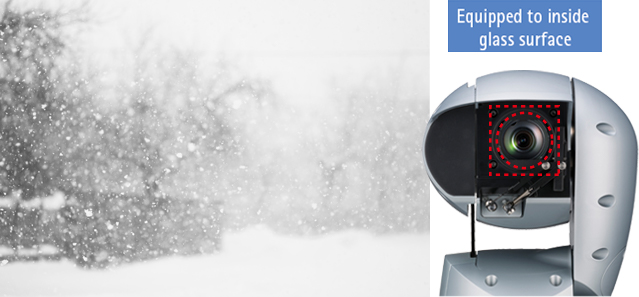 Flexible Operation / Others
Lens Wiper
The lens part is kept clear even when used in harsh environments. The wiper can be controlled by a remote camera controller (AW-RP120G/RP50) if connected to the control terminal of a commercially available washer unit from the camera's washer control terminal.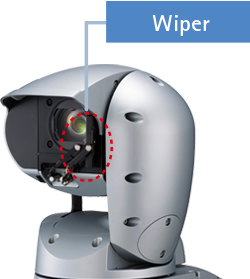 Supporting PoE++*1 for Lower Installation Cost
By connecting to network devices that support the IEEE802.3bt Draft ver.2.0 standard, power can be supplied via LAN cable. Since it is not necessary to install a power supply or even a local AC outlet, installation costs can be significantly reduced.
Diagram Example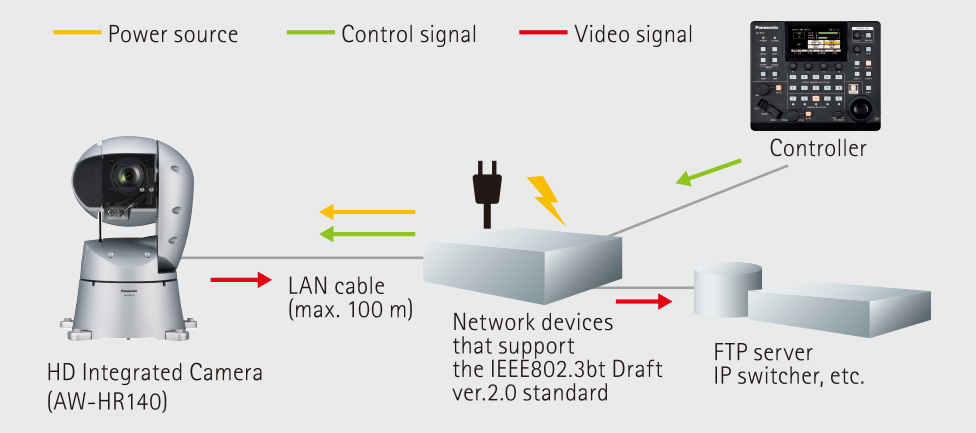 * Hubs that support IEEE802.3af/at(PoE/PoE+) are not supported.
*1: Abbreviation of Power over Ethernet Plus Plus.
Supports Multiple Formats for Flexible Output
In addition to typically supported formats, the camera as well as other cameras designed for indoor-use supports multiple output formats required for specialized applications, including 1080/29.97p, 1080/25p, 1080/23.98p. Remote control video capture can now be more easily performed for specialized applications such as teleproduction, and scientific research.
Supported Formats
1080/59.94p, 1080/29.97p*1, 1080/23.98p*2, 1080/59.94i, 1080/29.97PsF*3 , 1080/23.98PsF*3 , 720/59.94p, 1080/50p, 1080/25p*1, 1080/50i, 1080/25PsF*3 , 720/50p
*1: Native output
*2: Over 59.94i output
*3: For 1080/25PsF, 50i may be displayed on the monitor screen. Furthermore, for 1080/23.98PsF and 29.97PsF, 59.94i may be displayed on the monitor screen.
Monitoring by IP Control using PC, Mac and Mobile Terminals
Using an IP browser, such as Internet Explorer or Safari, it is possible to set up and control the camera from a remote location. This feature simplifies the management of cameras around a campus, or across a worldwide enterprise network. IP video monitoring and remote camera control can also be performed from mobile terminals such as an iPhone, iPad or Android devices.
Camera control screen (Mac)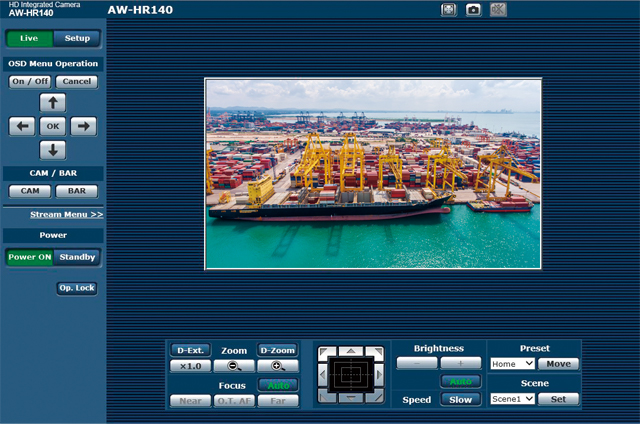 Live screen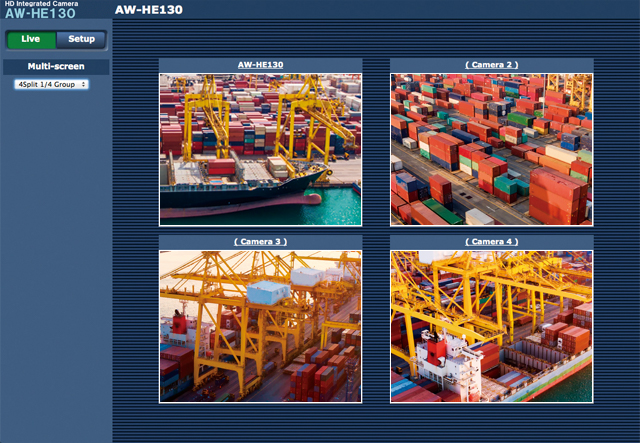 Multi-screen screen
Mobile terminal screen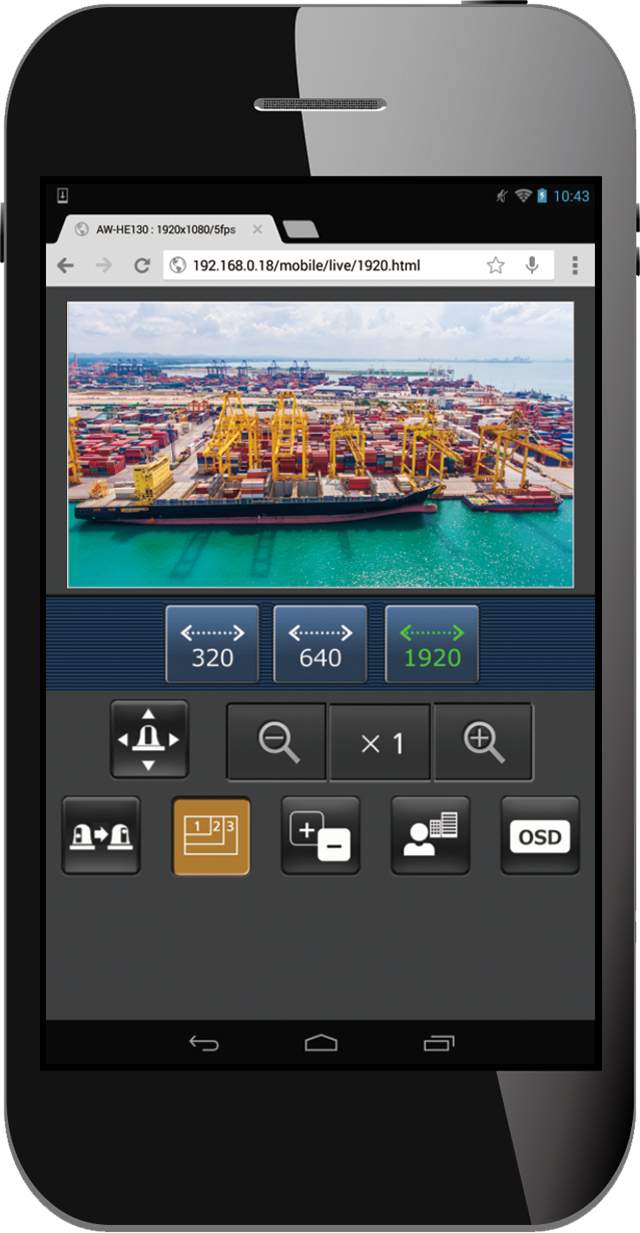 Transmit IP Video without a Separate Encoder Reduces Cost and Simplifies Installation
There is no need for the separate encoder normally required when streaming video and audio via IP. Thus, systems can be built with exceptional cost/performance benefits.
Lecture Capture/Streaming System Example
Freeze During Preset Function
The Freeze During Preset function can freeze the video during preset playback. The immediate preceding still image is output during preset movements so that the swiveling movement is not displayed, making operations possible with one camera.
With Freeze During Preset Function OFF and ON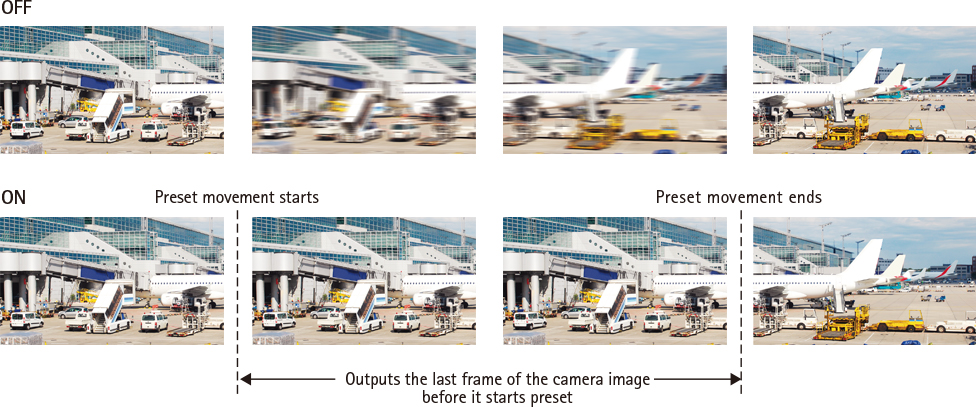 Exceptional Pan-Tilt Mechanism Performance for Smooth Moves
Thanks to a highly evolved pan-tilt design, the AW-HR140 achieves smoother and more natural movement during on-air shots. The pan-tilt head also has a wide shooting range*, with a pan range of ±175 ° and a tilt range of -30 ° to 210 ° . The newly developed pan-tilt drive provides high-speed operation at maximum 60 °/s, excellent response to remote control operation, and highly precise stop control. These features combine to accurately capture fast-action sports scenes or smooth concert footage. The camera also achieves the low noise level during operation, at NC45 or less at a pan-tilt speed of 60°/s.

* Depending on the position of the pan and tilt, its own unit may be reflected in the image.
Flexible IP Control Architecture Simplifies System Design and Operation
Up to 100 x AW-HR140 cameras can be controlled via IP from a single AW-RP120G, AW-RP50, or PC. An AW-HR140 can also be simultaneously controlled by up to five AW-RP120G or AW-RP50's via IP.
Control Via IP

Other Functions
RS422 remote terminal allows up to five units to be controlled via serial control from a controller
Audio line input function
Power can be supplied to SDI/Fiber conversion module (DC 12 V outlet)
Preset memory can hold up to 100 positions