Models to respond to a wide range of video production needs, such as recording of reality shows and events
The AW-UE80W/K is PTZ camera suitable for capturing the natural facial expressions of actors/performers and for recording events without spoiling the ambience.
The dome-shape design minimizes "the feeling of being recorded on video" while the new direct-drive motor produces a very quiet operating sound so it won't disturb the production activities or spoil the ambience. The camera offers high-image-quality 4K/60p resolution, wide 74.1° angle and optical zoom with up to 24x magnification to achieve superb video image quality. The AW-UE80W/K also offers excellent stability and security during video streaming so it can be used for any type of video production. From production of a reality show to recording of an internal business or educational event, the top-of-the-line standard model, AW-UE80W/K, can be used in a diversity of applications.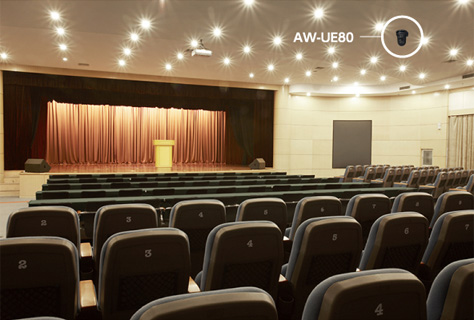 * Image is for Illustration purposes.
RESOURCES