Setting procedure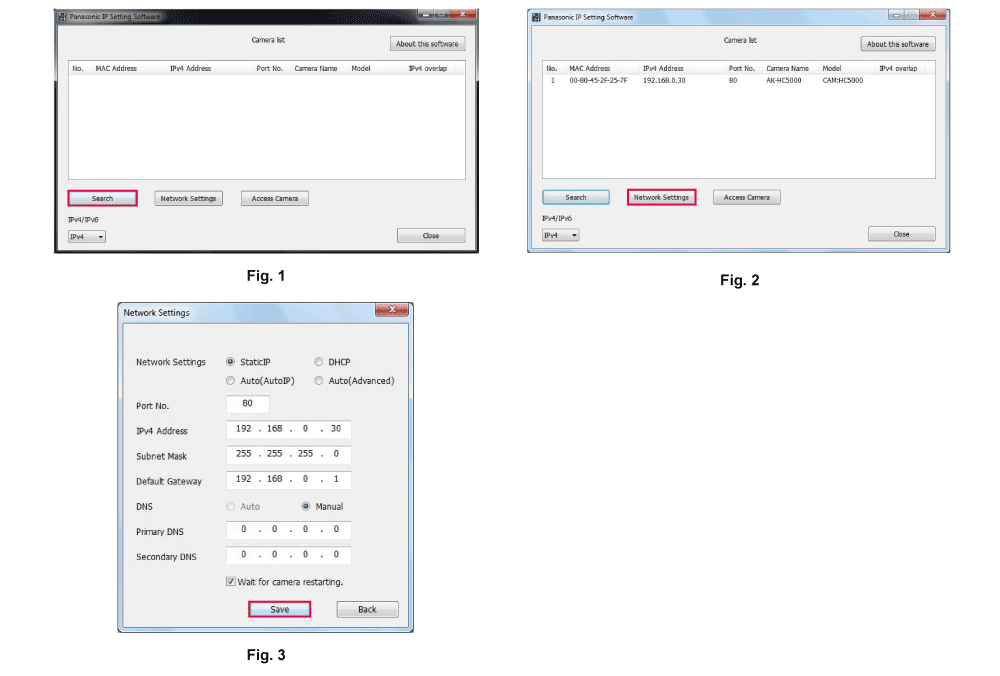 Start EASY IP Setup Software.
Click the [Search] button. (Fig. 1)
Click the MAC address/IPv4 address of the camera to configure, and then click the [Network settings] button. (Fig. 2)
If there is an IP address conflict, the number of the camera with the conflicted address is displayed in the [Duplicate IPv4 address] field of the corresponding camera.

Click the [View Camera Screen] button to display the [Live] screen of the selected camera.
Enter each item for the network, and then click the [Save] button. (Fig. 3)
This camera only supports the [Fixed IP] connection mode. As DHCP is not supported, do not set the connection mode to DHCP.

After clicking the [Save] button, it will take approximately two minutes to complete configuration of the camera.

Disconnecting the AC adaptor or LAN cable before the configuration has been completed will invalidate the settings. In such a case, configure the settings again.