Full HD camera with integrated pan-tilt for lectures, meetings and a wide variety of applications
The integrated full HD camera AW-HE38HW/HK performs in a wide variety of onsite shooting applications that require high-quality video, such as conferences, lecture capture and other events, thanks to its high-performance zoom, wide angle of view and outstanding color reproducibility.
In addition to IP video transmission, support for PoE+*1 enables power to be supplied via a LAN cable*2. The result is installation exibility. It also supports HD-IP video output, output of video and audio via USB, and SD card recording.
*1: Abbreviation of Power over Ethernet Plus.
*2: The software for the AW-HE38HW/HK may need to be updated depending on the existing software version. For details, see the "service and support".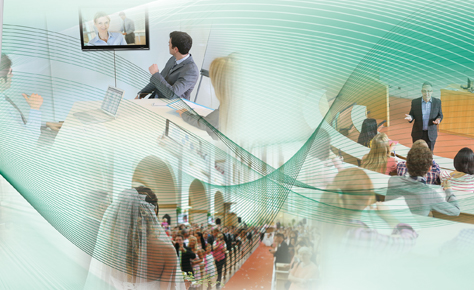 RELATED VIDEOS
Case Study

Camera Systems Philosophy Video
SUPPORTS
CASE STUDY