Displaying the menu
Displays the menu, and select the menu or item to set.
Press the <MENU> button when not recording.
The menu is displayed.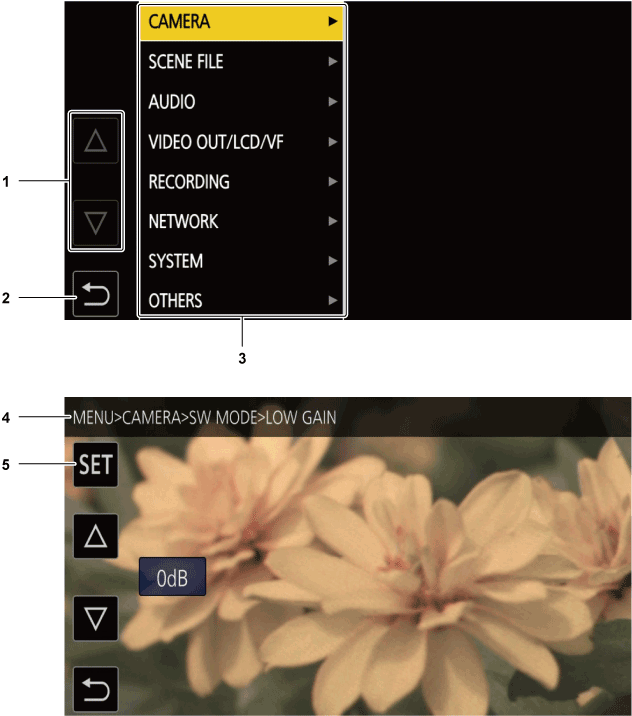 []/[]

Toggles the page or changes the value when selected.

These button icons are not available if they cannot be changed.

Returns to one level higher from the current menu when selected.

Menu

Moves to one level lower from the current menu, or to the setting screen when selected.

Level display

Displays the path of the menu to the currently displayed screen.

[SET]

Confirms the set value when selected.