Restoring a clip (MOV format/AVCHD format)
An error as in following figure is displayed when MOV or AVCHD is selected as the recording file format.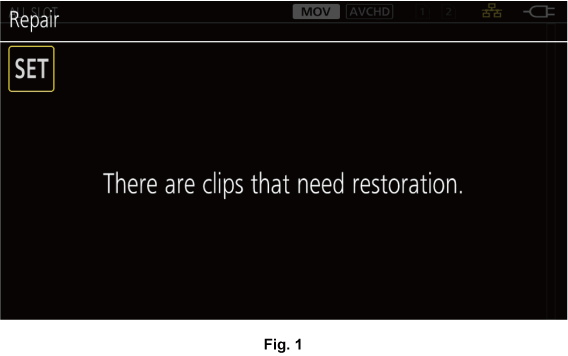 Select [SET] in the error message screen. (Fig. 1)
Once the repair is completed, select in the confirmation message. It will return to the previous screen.

is displayed on the clip when an abnormal management information is detected while displaying the thumbnail.