Connecting the <DC OUT/RS> terminal to the external recording start/stop switch
Connecting the <DC OUT/RS> terminal to the external recording start/stop switch
It is possible to get a 1.0 A current from the <DC OUT/RS> terminal of the recording module.
Recording start/stop can be controlled by connecting an external switch to this terminal.
An LED connected to this terminal can also be used as a tally lamp. This is useful for shooting video when fixing the camera on a crane.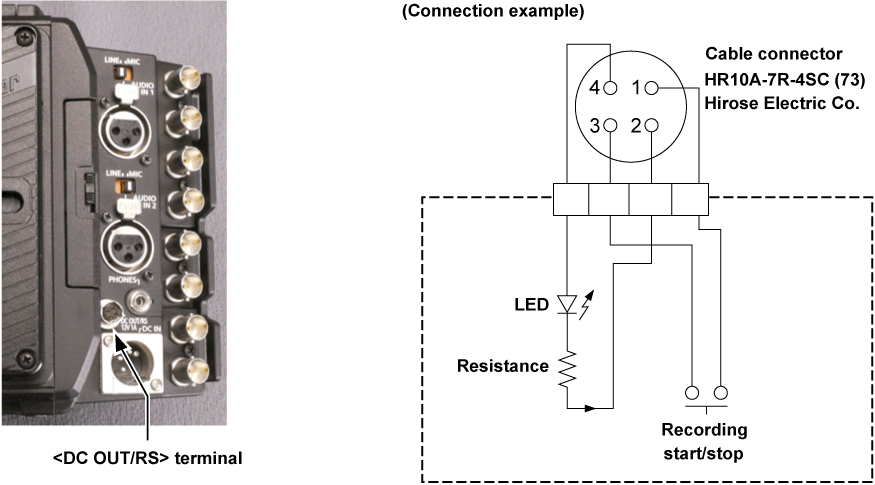 GND

TALLY OUT

Open collector output on the camera side

| | |
| --- | --- |
| Tally lamp on | Low impedance |
| Tally lamp off | High impedance |

Recording start/stop switch

This is connected in parallel to the <REC> button on the camera or the VTR button on the lens.

+12 V