Grading function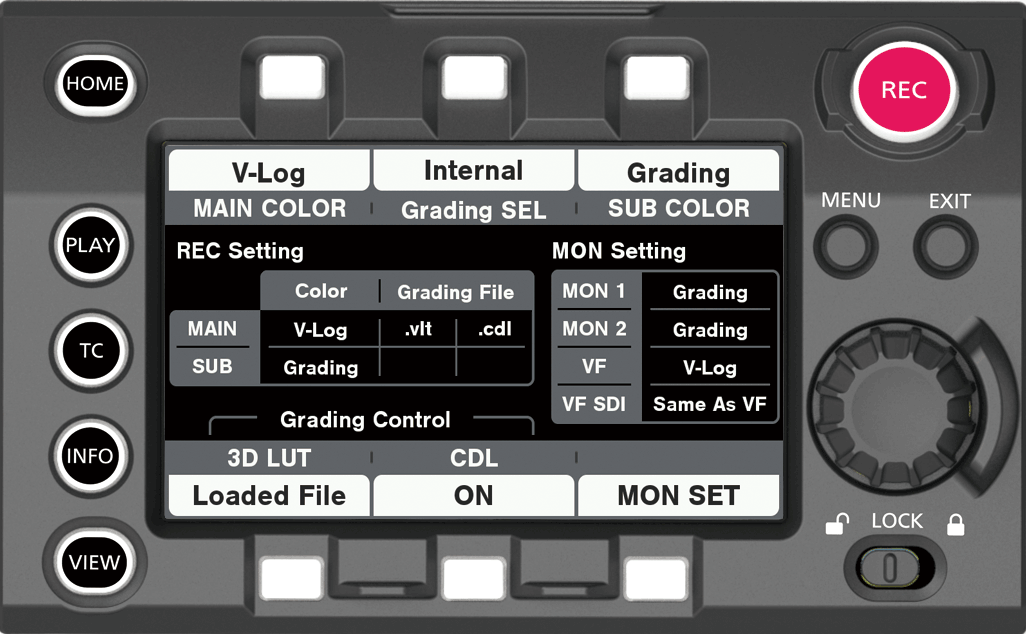 [CDL]:
Controlled using [Slope], [Offset], [Power] (RGB stand-alone), and [Saturation] (RGB common).

Can be controlled in real-time using the camera's control panel.

Control parameters are saved to a file and stored in a P2 card together with videos, etc.

It can also be saved to the SD memory card.

The file extension is .cdl.