Disassembling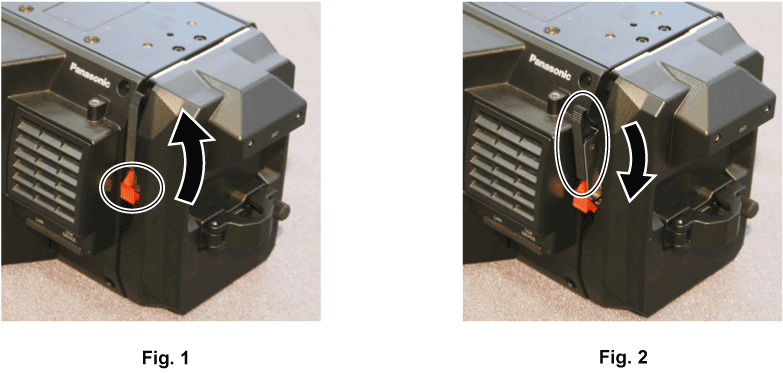 Push down the recording extension module release lever (Fig. 2) while pulling up the lock knob (red) of the recording extension module release lever. (Fig. 1)
The rear part of the recording module will slightly come up.
It will be difficult for the rear part to come up when heavy items such as batteries are mounted.
Lift the recording module.
Do not hold the control panel part. Doing so may cause the control panel to detach and fall.
Remove the upper lock angle at the front of the recording module from the upper lock plate at the rear of the recording extension module.