Using Anton/Bauer batteries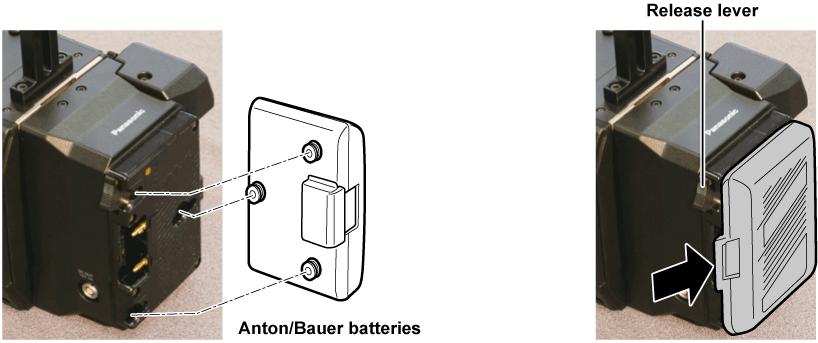 Mount the Anton/Bauer battery.
Insert the battery terminal and slide in the direction of the arrow.
Set the battery features.
Select [CAM BATT FULL]/[CAM BATT NEAR END]/[CAM BATT END] in [MENU] → [SYSTEM SETTINGS] → [BATTERY] to set the voltage at which the battery level and warning will be displayed.