Removing a P2 card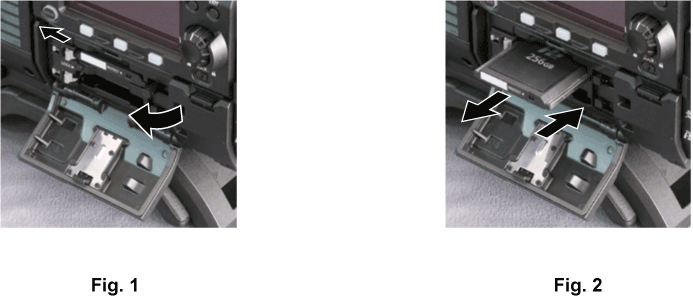 Open the card slot cover.
Remove the card.
expressP2 memory cards

Slide the main slot lock switch to the left to release the lock.

Lift the eject button (Fig. 1), and press in. (Fig. 2)

microP2 memory cards

Press in the microP2 card further into the camera and let go.

The microP2 memory card is released from the card slot, and the microP2 memory card can be removed.