Removing the lens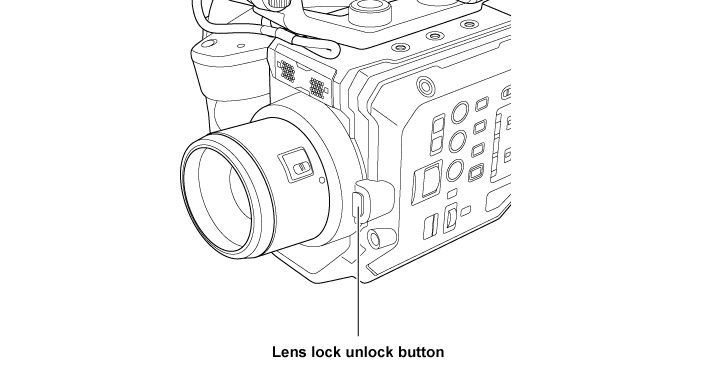 Set the power switch to <

> (standby).
Check that the power lamp is turned off.
While pressing the lens unlock button, turn the lens counter-clockwise all the way and remove it.
Attach the mount cap to the EF lens mount.
Mount the mount cap turning in clockwise direction with the mark on the mount cap at the top.