Inserting the SD card
All the recorded data will be erased and would not be able to restore when the SD card is formatted.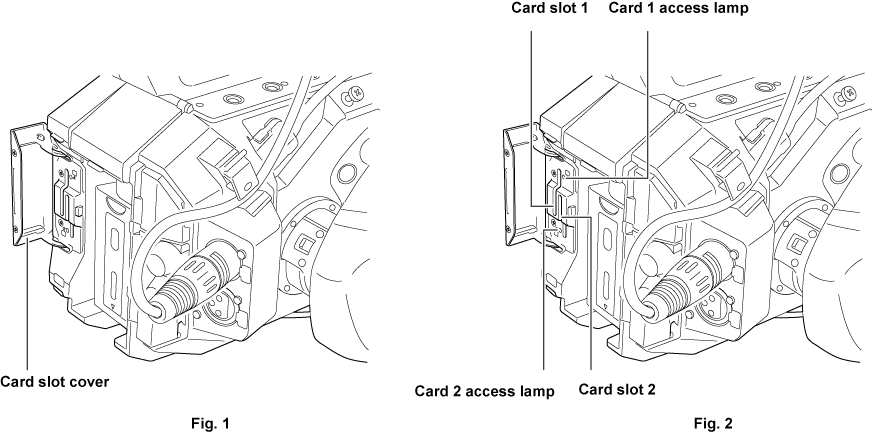 Open the card slot cover. (Fig. 1)
Insert the SD card into the card slot. (Fig. 2)
The card slot 1 and the card slot 2 can each insert one SD card.

Insert straight in with the label facing left until it clicks.
Close the card slot cover.