Shooting
For shooting, use the following steps.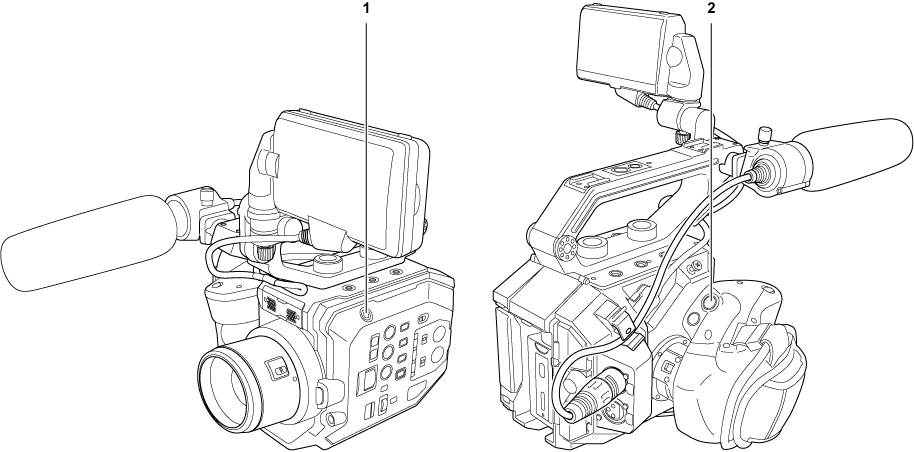 REC button (camera body)

REC button (grip)
Set the video settings and the audio input.
Before shooting, the followings must be set or adjusted.

Image settings for the brightness function (iris, gain, shutter) and the white balance adjustment function, etc.

Audio input settings for audio recording.

Adjusting audio recording level
Start the recording by pressing the REC button.
There is one REC button each on the camera and the grip.

The tally lamp is illuminated in red while recording.
Press the REC button again to stop.
Check videos recorded.
The last approximately three seconds of the previously shot clip is automatically played back by pressing the USER button with [REC CHECK] assigned.
In this way, you can check whether video has been recorded properly.
Returns to recording standby after checking.