[COLOR CORRECTION]
This function sets color saturation and phase.
Effect is applied individually against 24 phases of the video.
It can be set to individual color hue.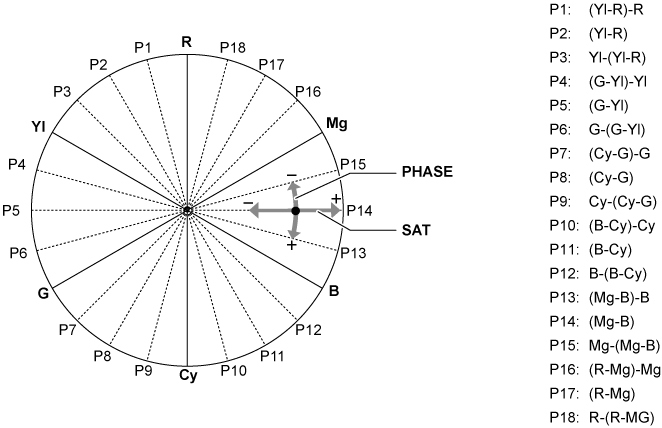 SAT: Changes the saturation.

PHASE: Changes the phase. + rotates clockwise and − rotates counter-clockwise.

The list at right is the relationship between the position and the phase.
Select [ON] in [MENU] → [SCENE FILE SETTINGS] → [COLOR CORRECTION] → [SW].
Set from [R (SAT)] to [P18(PHASE)].