Setting the audio input using the control panel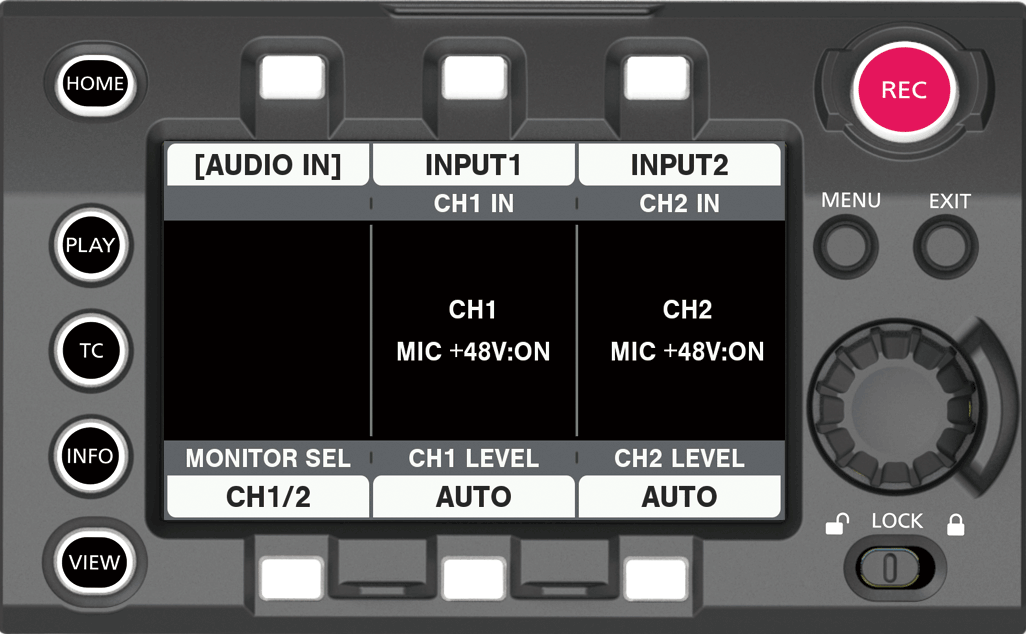 Press the <HOME> button to display the HOME screen.
From [SYSTEM] → [AUDIO], select [AUDIO IN].
Select [INPUT1] in [CH1 IN], and [INPUT2] in [CH2 IN].
To record the stereo microphone audio input of the <INPUT 1/2> terminal to audio channels 3/4, switch to [CH3/4] in [MONITOR SEL], and then select [INPUT1] in [CH3 IN], and [INPUT2] in [CH4 IN].