Switching network
Switches wireless LAN and wired LAN.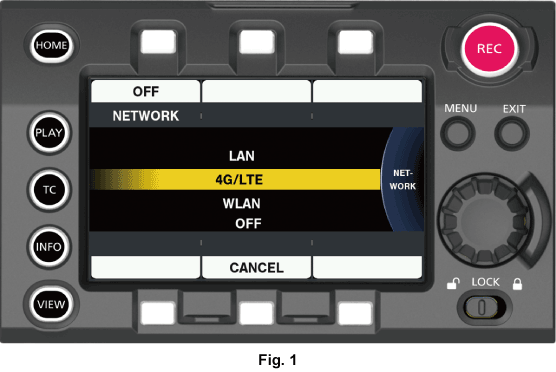 Press the <INFO> button to display the INFO screen.
Select [PERIPHERAL] and press the jog dial button.
Select [NETWORK] and select from [LAN], [WLAN], [4G/LTE], and [OFF].
The setting is switched. (Fig. 1)
[LAN]: Wired LAN
[4G/LTE]: 4G/LTE
[WLAN]: Wireless LAN
[OFF]: The network function is not used.