Updating the firmware
To update the firmware, an SD memory card is required.
Use the camera or P2 Viewer Plus to format the SD memory card.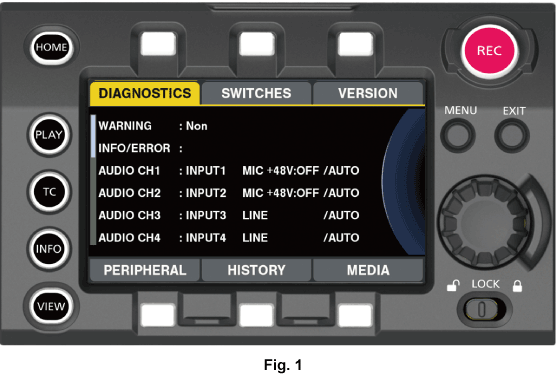 Download the firmware from the website.
Save the downloaded firmware to an SD memory card.
Insert the SD memory card with the firmware into the sub slot.
Press the <INFO> button to display the INFO screen. (Fig. 1)
Press the jog dial button.
When [UPDATE] appears, select [UPDATE] → [OK].
This starts the firmware update. Do not turn the power off until the update is completed.