Attaching and removing the battery
Attaching and removing the battery
Attaching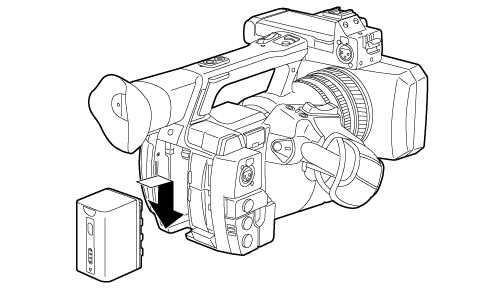 Insert the battery until you hear it clicks.
Removing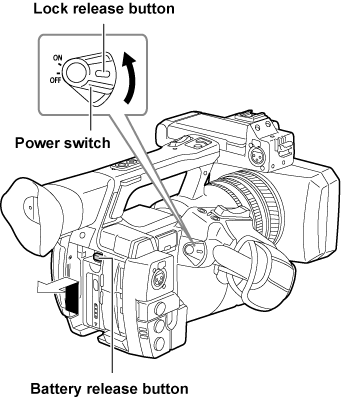 Turn the power switch to <OFF> while holding down the lock release button.
Make sure that the LCD monitor has gone off.
Lift up and remove the battery while holding down the battery release button.
Support the battery with your hand so that it does not fall down.