Upload list screen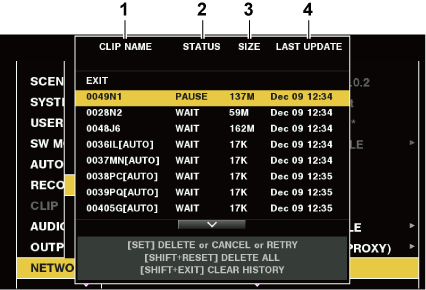 [CLIP NAME]

Displays clip names. For the clip where automatic transfer is set, [AUTO] is displayed after the clip name.

[STATUS]

Displays the upload status.

[OK]: Uploaded

[ERROR]: Upload failed

[PAUSE]: Preparing the upload

[COPY]: Uploading

[WAIT]: Waiting for upload

[SIZE]

Displays the file size.

[LAST UPDATE]

Displays the date and time when the [STATUS] display changed.